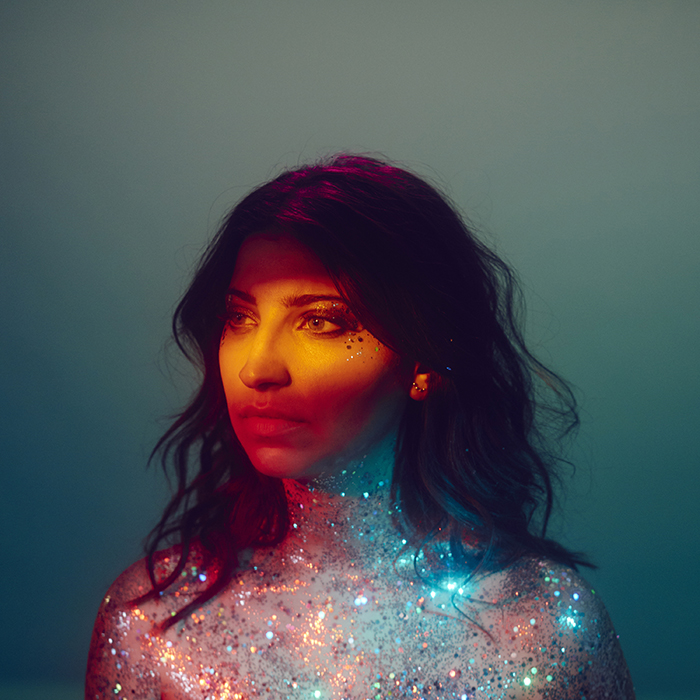 Ariana and The Rose's Ariana DiLorenzo on musical influences, Studio 54 and female front women.
BY ROXIE PERKINS
Ariana DiLorenzo, the creator of Ariana and The Rose, the synth, art-pop band that headlined at The Dinah last month, says that she "decided early on that with my music I want to make spaces for the queer community to come party and have a voice."
"I never grew up calling myself an ally—I just grew up knowing that the queer community was my people," reveals DiLorenzo in an interview with THE FIGHT. "It's been really interesting being a musician and having a platform to write music that can put a highlight on the LGBTQ community."
When asked about her musical influences, DiLorenzo says that "Madonna is a big one. 'Blonde Ambition,' specifically. I really loved that world with the suits and the finger wave and the cone bra world… I really love those classic artists that were androgynous. Obviously people like David Bowie and Prince from a performance standpoint… Blondie is another big one. I always thought that it was really interesting that I could never find a contemporary band that lived in that synth pop world but had a female front woman so I decided that's the music I would make. I strive to make music that has that kind of, like, energy and balls of a full band but with this femininity fronting it."
DiLorenzo, currently working on a new album, has created a show called "light + space"—a combination of theater, a live concert and a party. 
"It's inspired by early 80s, late 70s club culture where people were dancing to live music acts like Grace Jones and Madonna in clubs. That live band dance culture has kind of gone away so I wanted to make an event that made my band the house band of a club… The whole concept is that my band is this crew of aliens that have come down to throw this amazing glitter party. It's based off my own artistry and I'm obsessed with the cosmos and galaxies. I describe it as Studio 54 in outer space. We're hoping to tour it and bring it to LA early next year." 
---
More information on Ariana and The Rose and her upcoming shows and installations can be seen at her website: arianaandtherose.com.