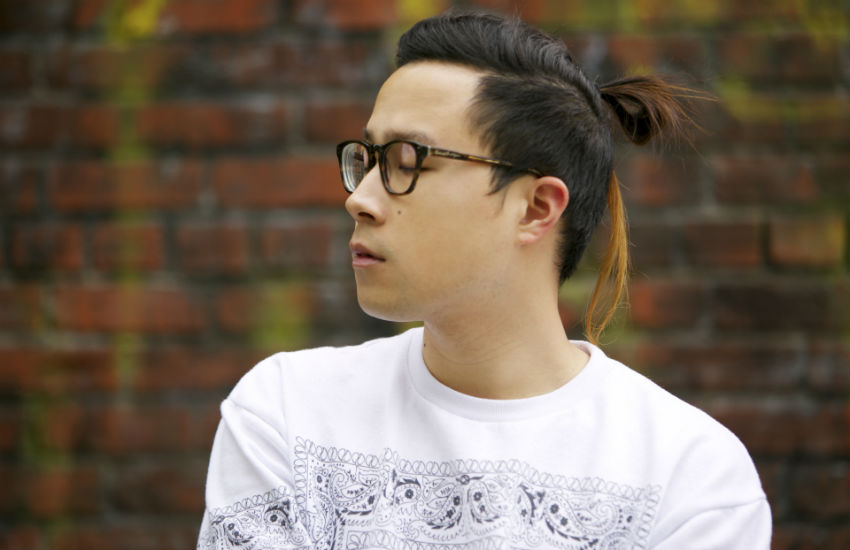 (Photo: Brian Wang, aka Rosendale)
A gay recording artist in New York City is gaining attention with his latest video, reports Gay Star News. The act is Rosendale: the musical moniker for Brian Wang.
Born and raised in San Francisco, Wang, 28, relocated to New York City about a year ago.
Wang has been releasing tracks since 2012.
Wang says that Divine, his new video,  "was really inspired by this message that my parents received from one of their acquaintances. They go play badminton and meet a lot of random other people at this little badminton center that they have."
"This one lady that they met happens to be a pastor, and my parents talk about me, and they say, 'My son has a YouTube channel – go check it out!'"
"So this pastor lady found my YouTube channel and it has a lot of LGBT content. She went through some of my videos, and I think she was just so shocked at the videos that I was making."
"She sent my parents a message on Facebook, and she literally wrote, 'Your son is spreading the work of the devil through his music.' It was such a shocking comment to get. And it was very upsetting for me to see my parents get that sort of message, that was just kind of out of the blue and, I don't know … not phrased very well!"
The experience inspired the lyrics to Divine.
WATCH: