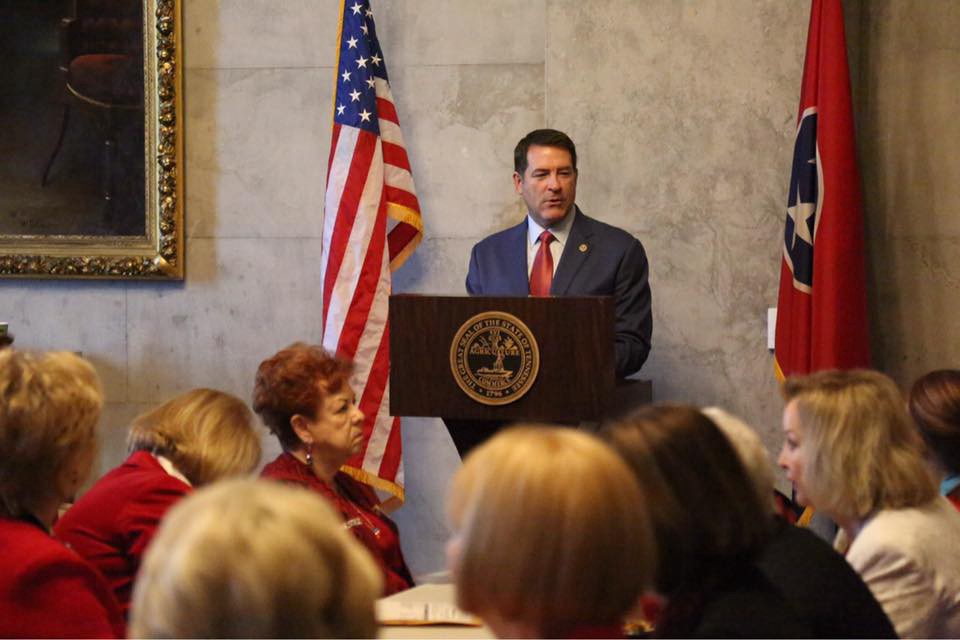 In yet another example of this administration's attempt to purge its ranks of LGBT people – Trump is planning to replace Eric Fanning, first gay Army Secretary with Mark Green, an  anti-LGBT lawmaker.
Here is the thinkprogress.org report:
When the Senate finally confirmed Eric Fanning to serve as Secretary of the Army last spring (six months after his nomination), he became the highest-ranking openly gay member of the Department of Defense. President Trump is reportedly selecting a successor who will be one of the most openly anti-LGBT people to fill the position.
Trump is expected to pick Tennessee gubernatorial candidate and state senator Mark Green (R) to be the new Secretary of the Army. As Nathaniel Frank detailed at Slate, Green is the lead sponsor of several of Tennessee's many anti-LGBT bills. Here are some of the bills he's pushing this session alone:
SB 127, which would ensure businesses can enforce discriminatory policies without facing any consequences from state or local government.
SB 771, which would require schools to discriminate against transgender students when it comes to bathrooms, locker rooms, and similar facilities.
SB 14, which would give teachers the right not to teach content that violates their conscience. This could easily be interpreted to mean that teachers would not have to provide accurate information about LGBT identities or that they would not have to protect LGBT students from bullying based on their identities.
Last year, Green also supported SB 1556, which is now a law protecting counselors and therapists from having to serve clients in ways that violate their consciences — i.e. so they don't have to affirm LGBT people. He also led an effort to support a lawsuit challenging President Obama's guidance protecting transgender students in schools.
Just last June, the Pentagon announced that it was lifting the ban on transgender people serving openly in the military. Part of that plan was a year-long rollout, such that transgender people can not start enlisting until this coming summer. Green, whose opposition to transgender equality is well documented, would be easily positioned to throw a wrench in this implementation.
If Trump does indeed pick Green, he would be only the latest in a series of appointments and actions opposed to LGBT equality.
PHOTO CREDIT: Facebook/Mark Green