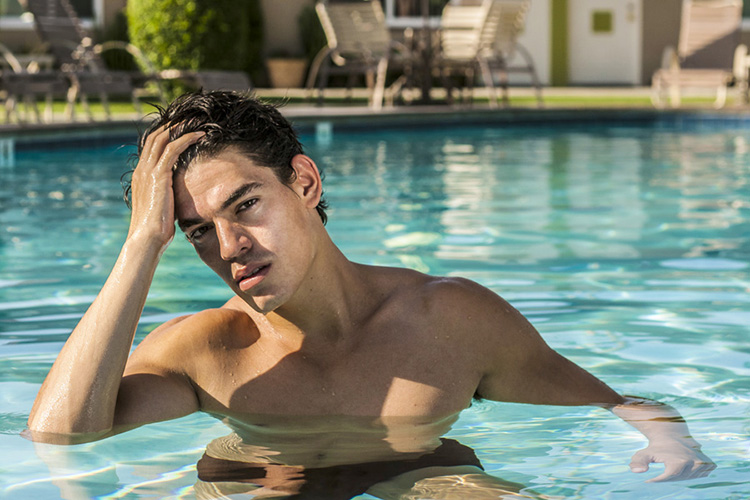 Bobby Trendy's guide to being fabulous in Palm Springs.
BY BOBBY TRENDY
I jumped on the Hollywood-to-downtown Red Line subway, and ended up in Palm Springs. This was thanks to the LA to Palm Springs ride share program Tesloop. For $39 each way, I was chauffeured to Palm Springs. Traveling in luxury style on a budget was my getaway theme!
Upon arrival, I walked to Bongo   Johnnies for lunch, then caught a Lyft to INNdulge to take advantage of their $99 per night special. After a relaxing afternoon by the pool, I had a blast at their nightly social hour, then headed to Jake's for a three course bargain. A gay night on the town followed with stops at Hunters, Spurline and the newish Chill Bar.
Breakfast the next morning was lovely and complimentary at INNdulge. Meats, cheeses, pastries, breads, cereals, juices, fruit and coffee. My relaxing day of doing nothing but lounging, soaking and flirting was off to a great start! The sun sets early in the desert, so maximizing your sun time is important.
As the sun set, I dropped by for some banter at the INNdulge social hour, then slipped away to the legendary Happy Hour at Wang's. Hello $4 martinis! After a downing a few, I wandered up Palm Canyon to a new, gay owned restaurant—Watercress. In the old Hamburger Mary's space, it serves delicious and inexpensive Vietnamese food. Another night of revelry followed on Arenas Road.
In the morning I headed back to LA. After a luxurious few days in Palm Springs and a Tesla ride home, I could not bring myself to catch the Redline. I summoned an Uber instead!