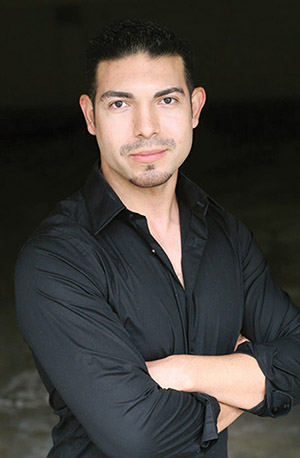 After a recent murder-for-hire scare, it's business as usual for WeHo's skincare guru Gabriel Suarez, owner of "Smooth Cheeks."
BY VICTOR MELAMED
WEST HOLLYWOOD's GABRIEL SUAREZ, the owner of the local skincare salon "Smooth Cheeks," was thrown into the headlines last month after a competing salon owner allegedly tried to hire a former NFL player to murder him.
Dawn DaLuise, the proprietor of the "Skin Refinery," pleaded not guilty last month to the murder-solicitation charge.
According to the criminal complaint, DaLuise allegedly tried to hire Chris Geile, an Anaheim native who played in three games as an offensive lineman for the Detroit Lions in 1987, to murder Suarez.
Sheriff's officials said last month that there was no evidence that anyone acted to carry out the killing.
DaLuise's bail was set at $1 million. Her preliminary hearing is scheduled for April 17. If she is convicted, she would face a maximum nine years in prison.
As one can only imagine, California native Suarez, a gay man, was quite shook up over the ordeal. "This has been one of the hardest things I've ever been through," Suarez, a licensed esthetician, told THE FIGHT. "However," says Suarez, "I'd like to look at this in a positive way… The most important thing is that she was stopped and that my business—that I've worked so hard for during the last 9 years serving West Hollywood—is thriving."
Suarez's decision to specialize in skincare comes from his own personal experience. "I suffered from severe acne growing up—so going into the skincare field came naturally to me," he says.
"I specialize in improving and bringing out the best in a client's skin… I believe my cutting-edge techniques provide my clients with optimal results."
Suarez is known for his signature facials for all skin conditions, male body waxing and grooming.
---
For more info on Gabriel Suarez and his West Hollywood based salon,
visit: smoothcheeks.com.