THEMONEY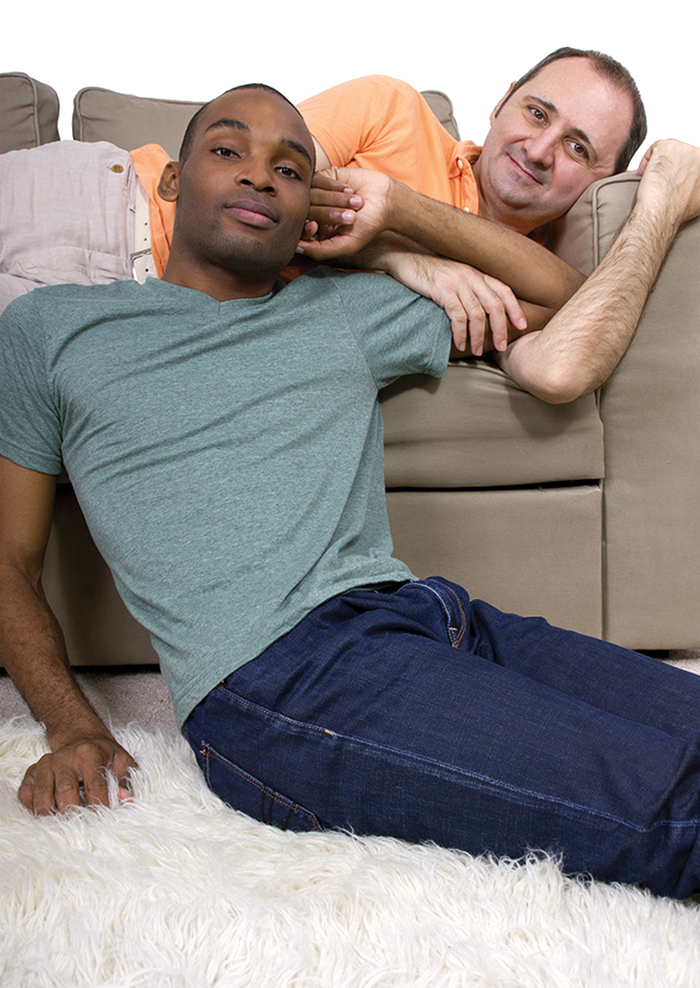 Investment vehicles for gay individuals and families.
BY GRANT GOCHIN
•
Newspapers and magazines are filled with advertisements touting the investment products offered by various vendors. Every insurance vendor's pitch claims to be the exact right product for you and your family; for every investment company, their investments are apparently the best.
Magazines write about the "Five Best Investments," but are they the five best for your family?
---
We need to ask ourselves who would take care of us if we were to become disabled during old age. Would our investments be liquid enough that we could cash them out in a moment of need?
---
Every family is different, and the needs of same-gender families are often different than the needs of heterosexual families. So how do you decide on the correct investment vehicles for your family?
As with every decision, planning is key. What is my family configuration? What are my specific financial planning and investment needs? When will I need my money? Who will care for me in my old age? Will I need to leave anybody money? There are many more such questions.
We work hard, and assuming we want to retire at age 65, with an expected lifespan of 90 years, our working years need to provide for our current lifestyles, taxes, and insurance, as well as for investment vehicles that will in turn provide for our expected 25 years in retirement. Will the advertised annuity or investment product provide that for you? Or will it help to provide that for the annuity salesperson?
The makeup of same-gender families must be considered. Do we have kids for whom we need to leave behind a financial legacy? If so, would an insurance policy suffice? If not, then why is somebody trying to sell you a life insurance policy? A square peg should not be pushed into a round hole.
If you intend to die broke, there are some insurance annuities that could work for you, but is it the one that most suits your needs, or does that insurance salesperson need to meet this month's sales quota?
Most insurance annuities carry large hidden expenses; most would more likely fit the needs of a heterosexual family well before they would fit the needs of a gay family. So question, question, question.
We need to ask ourselves who would take care of us if we were to become disabled during old age. Would our investments be liquid enough that we could cash them out in a moment of need? There are a multitude of non-traded "investments" in the marketplace; they sound good when they are being sold, but at a time of crisis, are they actually as good as they sounded when you bought them?
What investment vehicles you use has to fit your likely need and required timing.
Investment companies sell their own products. They have a product that would suit your every need, but do they know what your need is? Their product advertisements typically emphasize their most successful products—never the products that have failed—whereas objectivity is a requirement in your decision making process.
Have you asked the correct questions of your investment professional in order to make the best decisions for your family? Has the person you're working with asked the correct questions, or do they even know the correct questions to ask?
Families and investment processes do not fit any standard mold. Those guiding you need to understand you and your individual life requirements.
The needs of our "non-traditional" families must be defined according to our own circumstances, and we need to work with professionals who understand our circumstances and are able to accommodate them with suitable investment vehicles. There are no universally applicable investment products, and selection is a crucial component of long-term success.
Using tax, legal, planning, and investment professionals who are able to identify with our lives, our family makeup, and our personal needs, is vital.
---
Grant Gochin is a Wealth Advisor and Certified Financial Planner™ professional at 16200 Ventura Blvd #415, Encino, CA 91436 Ph: (818) 827-3410. Grant is married
(to a man) and he and his husband have one son. Questions and suggestions for future articles should be sent to him at grant.gochin@raymondjames.com.
---
Securities offered through Raymond James Financial Services, Inc. Member FINRA/SIPC The Fight Magazine is not affiliated with Raymond James Financial Services, Inc. RJFS does not provide tax advice or tax preparation. You should discuss any tax or legal matters with a qualified professional. Any opinions are those of the author and not necessarily those of RJFS or Raymond James. The information has been obtained from sources considered to be reliable, but we do not guarantee that the forgoing material is accurate or complete.