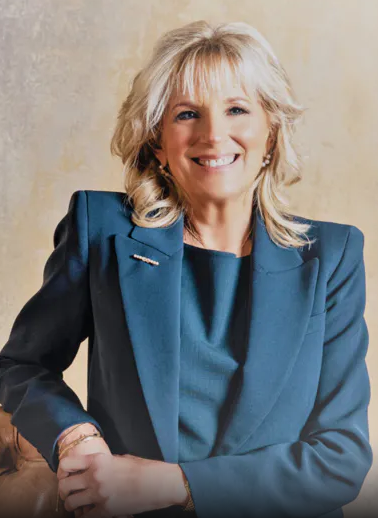 (Dr. Jill Biden)
In one of her first official acts as the country's First Lady, Dr. Jill Biden made a visit to one of the Whitman-Walker Health HIV/AIDS clinics in Washington, D.C., reports LGBTQ Nation.
Whiteman-Walker operates multiple health centers and proudly represents itself as a healthcare expert for the LGBTQ community and those living with HIV/AIDS.
Dr. Biden met with Whitman-Walker Health CEO Naseema Shafi and Kim Thiboldeaux, the CEO of the Cancer Support Community, to discuss "highlight and promote support services for cancer patients and caregivers."
Cancer is an important matter personally to the Biden family, as Dr. Biden's stepson and President Joe Biden's eldest son, Beau, died of brain cancer at 46 in 2015.
READ MORE HERE:
https://www.lgbtqnation.com/2021/01/dr-jill-biden-visits-lgbtq-community-clinic-just-second-day-first-lady/