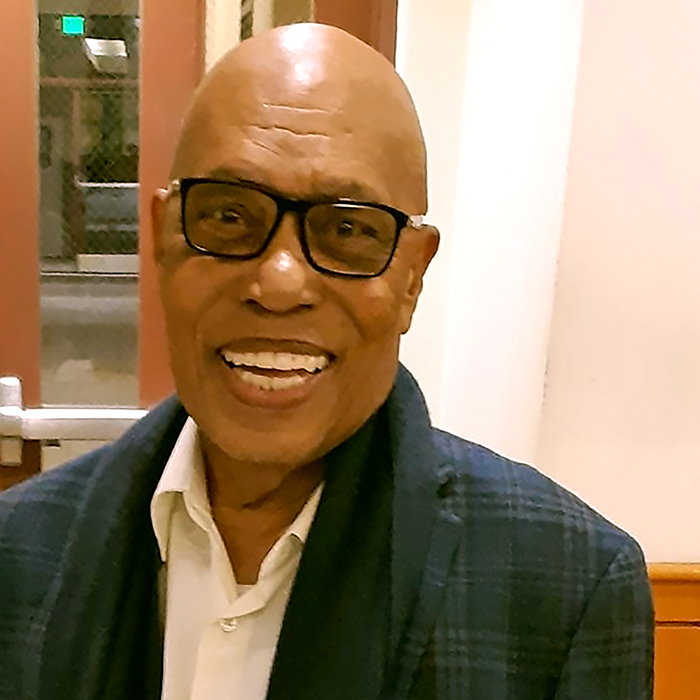 LOS ANGELES
MOURNING THE LOSS OF LGBT ACTIVIST DON NORMAN
The recovery community is mourning the loss of LGBT activist Don Norman, known as a pillar in the sober rooms with over 40 years of sobriety. He touched everyone he encountered with his inspirational speaking and LGBT activism. According to his eulogy by his grand nephew Joseph Vandenorth, "On August 20, 2020, Donald 'Don' David Norman, beloved community leader and chosen father of many, passed peacefully at the age of 84 at his home in Hollywood, California, due to complications with Chronic Obstructive Pulmonary Disease (COPD). He will be cremated at the Hollywood Forever Cemetery and laid to rest in the Valentino Mausoleum. A memorial service will be scheduled for close friends and family at a later time. In lieu of flowers, donations can be made in Donald Norman's name to the Van Ness Recovery House, at https://vannessrecoveryhouse.com/donate/.
HOLLYWOOD
SUSPECT ARRESTED IN ATTACK OF THREE TRANS WOMEN
LAPD detectives from the Hollywood Division have arrested 29-year-old Carlton Callway, charging him in the attack and robbery of three trans women on Hollywood Boulevard. According to reports, on Monday, August 17, 2020 at approximately 2:15 a.m., Callway approached one of the victims with a metal bar and demanded her shoes and bracelet. Video footage posted on social media shows the suspect grabbing her by the hand, and leading her away. She was able to escape. A short time later, the suspect assaulted one of the original victim's friends with a bottle and knocked her to the ground. He made derogatory remarks about being transgender. He's accused of stealing their purses, cellphones and money. One of the women attacked was YouTube influencer, Eden the Doll (Estrada) and two friends. The incident has been classified as a hate crime.
WEST HOLLYWOOD
FLAMING SADDLES CLOSES AFTER 5 YEARS
Flaming Saddles Saloon, located at 8811 Santa Monica Blvd, on the corner of Santa Monica Boulevard and Larrabee Street has closed permanently after operating in WeHo for over five years. An official statement on the country western bar's official Facebook page sites that the owners were not able to negotiate their lease during a time of COVID. Gym Sportsbar, located a block away, announced its closure early in July.
LOS ANGELES
LGBT CENTER OPENS LIBERATION COFFEE HOUSE
The Los Angeles LGBT Center celebrated the grand opening of Liberation Coffee House on Monday, August 17. The new 1,600-square-foot retail coffee shop is located at the Center's Anita May Rosenstein Campus, 6725 Santa Monica Boulevard. The community space is be operated and staffed by graduates of the organization's intergenerational Culinary Arts program, a three-month training program launched in 2019 to prepare LGBTQ youth and seniors from the Center for employment in the restaurant and hospitality industries. Revenue from this unique social enterprise will be reinvested into the Center's life-changing and life-saving programs and services.
LONG BEACH
THE BRIT BAR BUILDING IS UP FOR SALE
The building that houses The Brit Bar, one of the oldest running gay bars in Long Beach, is up is for sale. The asking price is $1.1 million. The Long Beach Post reports that news of the potential sale has many within the queer community concerned that they gay strip Broadway could be losing another of its staples following the 2018 sale of the building that once housed Paradise, now home to Black Bar. Although The Brit Bar, located at 1744 E. Broadway, is on a month-to-month lease and is not for sale, the current owner could force the bar to vacate if the new buyer wishes the space to be empty at the close of escrow. The Brit has been operating for 38 years. According to a Facebook post the Brit Bar owner is willing to sign a new lease, but made it clear that his liquor license is not for sale. n