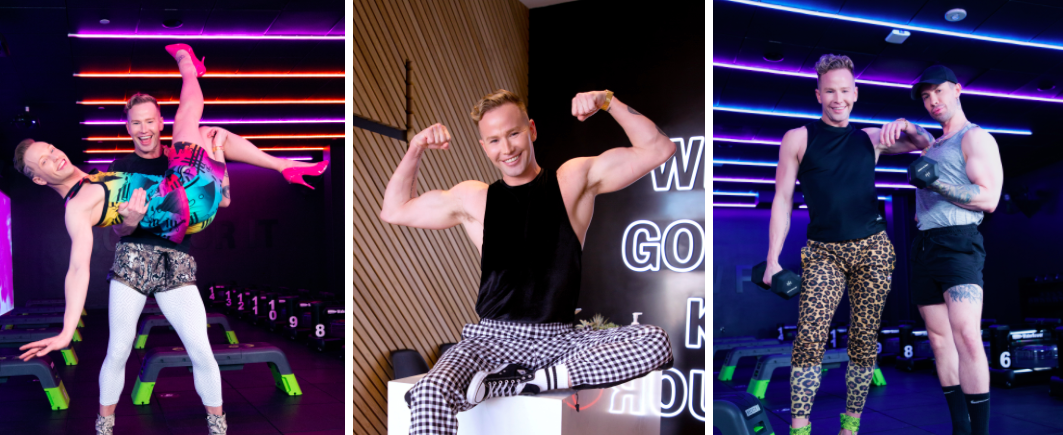 Celebrity Trainer Jason Wimberly Announces New Fitness Reality Show
Set to Premiere May 6 on WOW Presents Plus!
Category is: working out. Well, tuck my drag. In his new reality show, "Working Out Is A Drag," celebrity trainer Jason Wimberly coaches RuPaul's Drag Race queens through step-by-step workouts that are equal parts fun and fitness! Each week, queens work on their body-ody-ody with Jason's own blend of cardio and strength training so they can "sissy that walk" as fiercely out of drag as they do on the runway.
Sutan RAJA, Monique Heart, Laganja Estranja, Sonique, and Kameron Michaels trade in their wigs and pads for barbells and resistance bands. Squats, planks, and crunches, oh my – these queens are ready to serve toned muscles galore.
The miniseries is set to premiere May 6 on WOW Presents Plus, an SVOD digital platform from award-winning winning media company World of Wonder.
Condragulations, girl – viewers can sweat along with the queens from the comfort of home as Jason creates easy-to-follow routines that prove working out doesn't have to be a drag. With a dash of glitter and a whole lot of sweat, Wimberly's ready to make working a lot more fabulous.
WATCH: