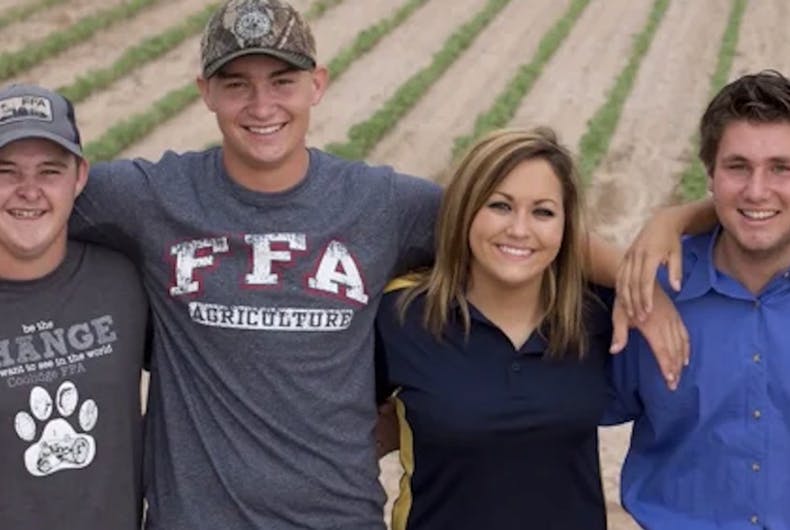 (Photo: FFA.org)
Students in Bakersfield, CA were attending the first meeting of Frontier High School's Gay-Straight Alliance when students members of the Future Farmers of America club (FFA) confronted them holding "MAGA flags."
Some male and female FFA members held hands and yelled, "This is what's right," reports LGBTQ Nation.
The incident came to light after a concerned parent shared the story on social media. The parent wrote:
"Today I'm joining other angry parents of LGBT kids to see that something is done. My son says lately the tension at that school between FFA and any kids they've determined as "liberal." The gay community there is apparently the one they've decided to mess with. Not my kid and his friends. I will not go down without a fight. I want these kids punished. So I'm hoping to pack away the chola that lives inside me and act like a reasonable 38-year-old but this is my kid.
READ MORE HERE:
https://www.lgbtqnation.com/2019/09/straight-high-schoolers-maga-flags-disrupt-lgbtq-clubs-first-meeting/