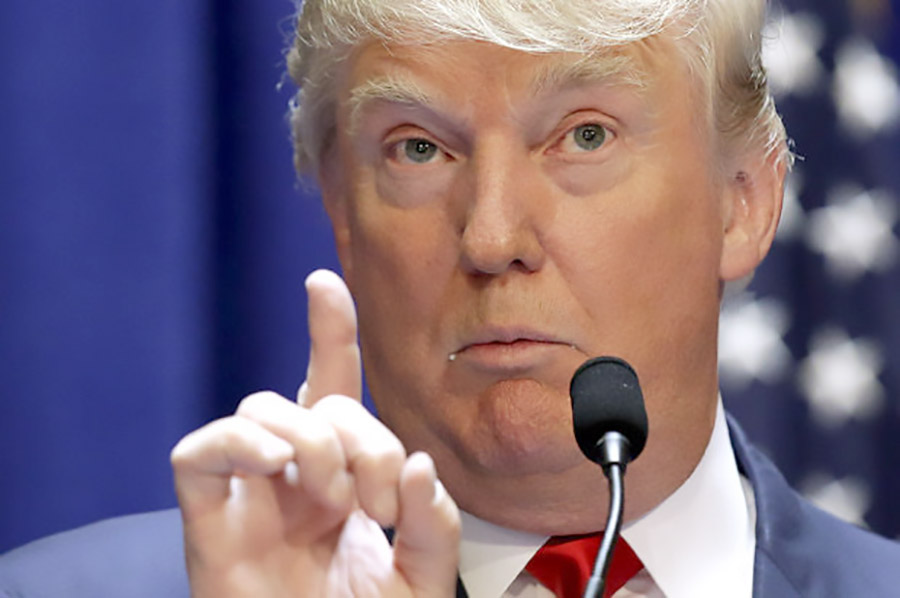 The Log Cabin Republicans announced that they are endorsing Donald Trump because he has "met his commitments to LGBTQ Americans," reports LGBTQ Nation.
Robert Kabel and Jill Homan are the chair and vice chair of the Log Cabin Republicans, an organization for conservative LGBTQ people, and they wrote a column for the Washington Post praising the Trump administration on LGBTQ issues.
They cite Trump's promise to end HIV in America, even though he has repeatedly requested that Congress cut HIV/AIDS funding, has stymied HIV research, and even fired the entire President's Advisory Council on HIV/AIDS.
And what about the rest of the Trump administration's LGBTQ policies, asks LGBTQ Nation: Rolling back protections for transgender students? Appointing anti-LGBTQ hate group members to key civil rights positions? Expanding "religious exemptions" to the point that even health care can be denied to LGBTQ people? The religious liberty task force set up to attack state civil rights laws? The opposition to the Equality Act? And the transgender military ban?
Unbelievable.
READ MORE HERE:
https://www.lgbtqnation.com/2019/08/gay-republican-group-endorses-trump-despite-nonstop-attacks-lgbtq-people/