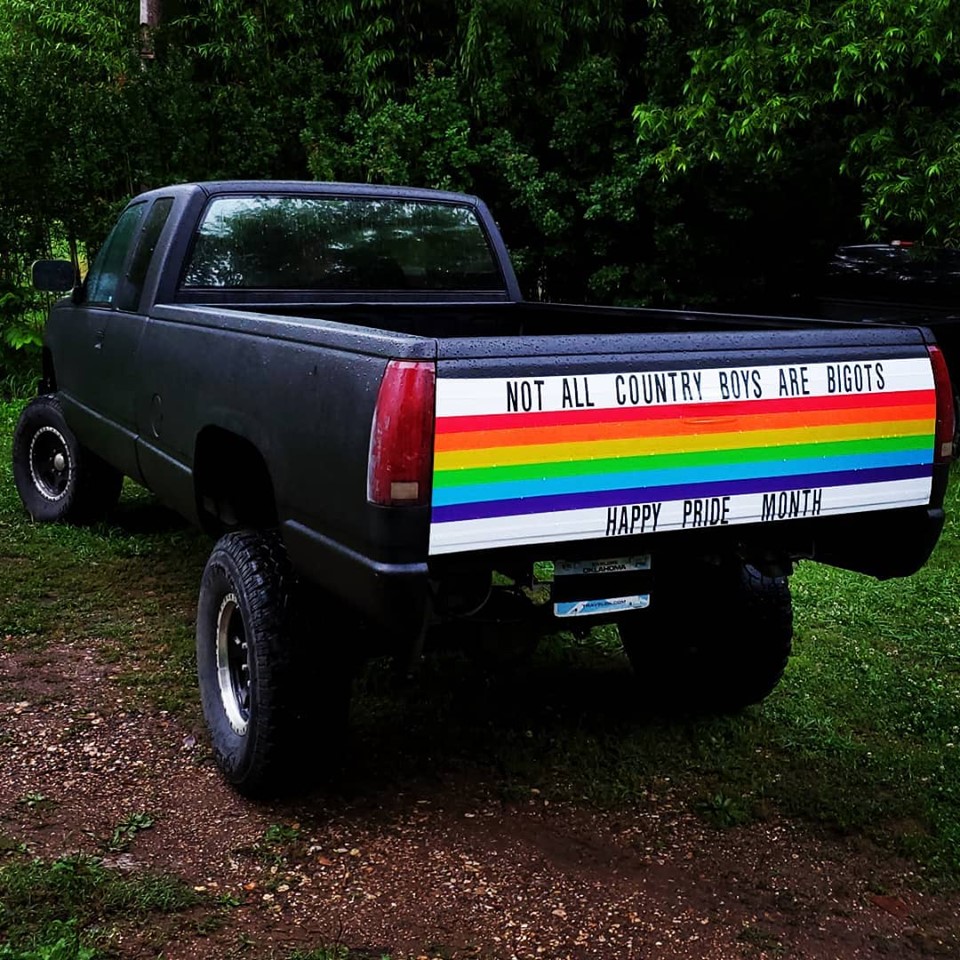 A straight man from rural Oklahoma is receiving praise for his message of support during Pride, reports Gay Star News.
On 6 June, Cody Barlow shared a picture of his newly-decorated pickup truck to Facebook.
"Found a way to show my support for Pride month," Barlow wrote.
"This is important to me, not only because I have family and friends that are LGBTQ+, but also because countless people have dealt with hatred and judgement simply for who they are, and/or who they love, for far too long," Barlow wrote.
Barlow's post has since been shared over 64,000 times and received over 14,000 comments.
READ MORE HERE:
Straight Oklahoma man's pickup truck goes viral for supporting Pride in the Bible Belt