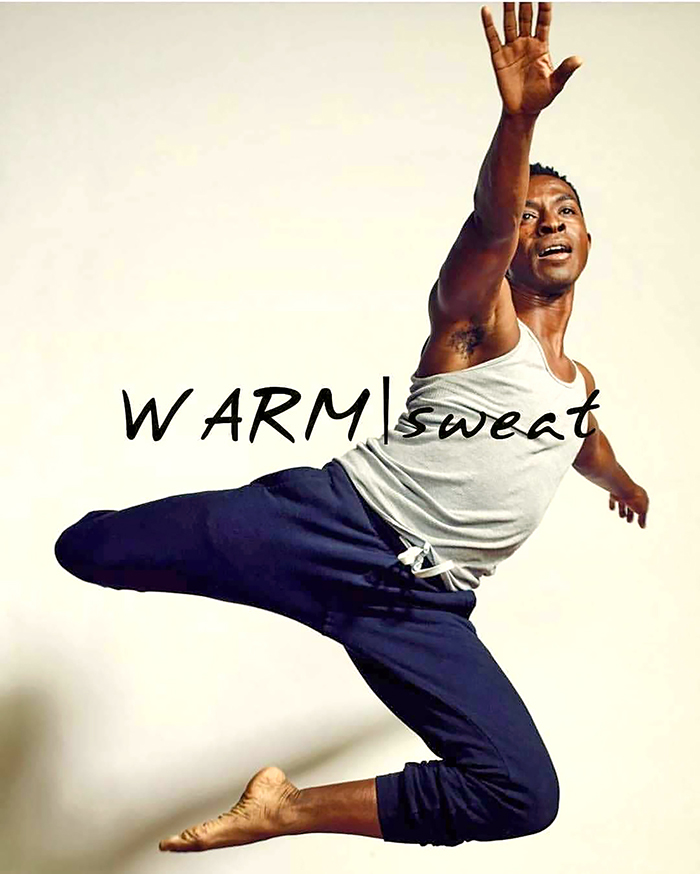 SUNDAY, MAY 5
LOS ANGELES GAY DAY AT THE ZOO 12PM–5PM
Los Angeles Zoo, 5333 Zoo Dr, Los Angeles, 90027. Gay Day at the Zoo takes place on the first Sunday of May, which is also International Family Equality Day. 
HIR BY TAYLOR MAC 8PM
Odyssey Theatre Ensemble, 2055 S Sepulveda Blvd, Los Angeles, 90025. Bart DeLorenzo directs this darkly funny, shockingly absurd and endlessly surprising vision of a world in transition by MacArthur "genius" Taylor Mac. 
WEDNESDAY, MAY 8
BESPOKE SURGICAL AND PADDLE 8 PRESENT: THE BODY IS THE INSTRUMENT 6PM–9PM
TOM House, 1421 Laveta Terrace, Los Angeles, CA 90026. The exhibition focuses on the interconnection between art, sex, and science, and presents a group of emerging, established, and influential Queer artists working with the male form across multiple disciplines, including photography, sculpture, painting, moving image, and collage.
FRIDAY, MAY 10
BEHOLD! QUEER|SWEAT DANCE FESTIVAL
Highways Performance Space, 1651 18th St, Santa Monica, California 90404. Tickets & Info: highwaysperformance.org. A weekend dedicated to celebrating and giving space to queer choreographers based in Los Angeles. 
SATURDAY, MAY 11
RESOLUTION SATURDAYS—9PM–4AM
Micky's, 8857 Santa Monica Blvd, West Hollywood, 90069. Come dance the night away at WeHo's newest Saturday night party.
SUNDAY, MAY 12
BEARS IN SPACE 2:00PM-2:00AM
Akbar, 4356 Sunset Blvd, Los Angeles, CA. Guest DJs: Mystic Bill & Jeffrey Sfire, Residents: Chris Bowen and Victor Rodriguez, Space Cadets:  Mike ETC and Stacy Christine. 
FRIDAY, MAY 17
BEARRACUDA PRIDE: UPGRADED WITH GROWLr 9PM–2AM
Executive Suite Nightclub, 3428 E Pacific Coast Hwy, Long Beach, CA 90804. Gay Pride parking lot party. Djs Matt Stands (Seattle), Mateo Segade and Omar Di Jou (LA). 3 floors of fun and 2 rooms of music.
SATURDAY, MAY 18
LONG BEACH PRIDE POOL PARTY 12PM–5PM
Renaissance Long Beach Hotel, 111 East Ocean Blvd, Long Beach, CA 90802. Celebrate Long Beach Pride and kickoff Summer with the only pool party in the heart of the action overlooking Ocean Blvd and steps to the Pride Festival.
BRŪTBEARS PRESENTS: MAGNIFICENCE 9PM–2AM
Eagle LA, 4219 Santa Monica Blvd, Los Angeles, CA. Come hear DJ Guy Degiacinto spin some of the latest dance music for your dancing pleasure. 
FRIDAY, MAY 24
UNDERBEAR AT THE BULLET 9PM–2AM
Buller Bar,10522 Burbank Blvd, North Hollywood, CA  91601. "Join us for the kick off of UNDERBEAR Weekend! That's right, we are back bigger than ever!"
SUNDAY, MAY 26
MASTERBEAT BASIC TRAINING 2019 9PM–6AM
Exchange LA, 618 S Spring St, Los Angeles, CA 90014. Masterbeat is calling all recruits back to our annual edition of Basic Training—this time at one of your favorite LA nightclubs—the incredible LA Stock Exchange with beats by DJ's Alyson Calagna and Eddie Martinez.
SUMMERTRAMP: DTLA WATER PARK 9 YEAR ANNIVERSARY 12PM–8PM
410 Boyd St, Los Angeles, CA 90013. A Magical Brigadoon of Decadance and delight, burning brightly from the sunny shores of DTLA.
SUNDAY, MAY 26
ALASKA'S DRAG QUEEN OF THE YEAR 7PM–11:30PM
Ricardo Montalban Theatre, 1615 Vine, St, Los Angeles, CA 90028. Who is the best Drag queen in the whole wide world? Now's your chance to find out—at the first ever Drag Queen of the Year Pageant Competition Award Contest Competition.
FRIDAY, MAY 31
LGBT NIGHT 6:10PM–9:10PM
Los Angeles Dodgers, 1000 Vin Scully Ave, Los Angeles, CA 90012. Come out and celebrate with the Dodgers and LA Pride on Friday, May 31 for the 7th annual LGBT Night presented by Blue Shield of California.
IN SEARCH OF STONEWALL, LOS ANGELES 7PM–9PM
ONE National Gay & Lesbian Archives, 909 W Adams Blvd, Los Angeles, 90007. Join Editor Richard Schneider, Tom Baker and Felice Picano and others in a discussion of this pivotal event in our community's history.
---
The Resources
AIDS PROJECT LOS ANGELES
611 S. Kingsley Drive, Los Angeles, CA 90010. www.apla.org.
(213) 201-1600. 
ASIAN PACIFIC AIDS INTERVENTION TEAM
605 West Olympic Boulevard Suite 610, Los Angeles, CA 90025. www.apaitonline.org. (213) 553-1830. Provides services to all Asian and Pacific Islanders.
BIENESTAR AIDS PROJECT
4955 Sunset Boulevard, Los Angeles, CA 90027. www.bienestar.org.
CHILDREN OF THE NIGHT
14530 Sylvan Street, Van Nuys, CA 91411. www.childrenofthenight.org. (800) 551-1300. Shelter for sexually exploited LGBT youth ages up to 17 yrs old.
COVENANT HOUSE
1325 North Western Avenue, Hollywood, CA 90027.
www.covenanthousecalifornia.org. (323) 461-3131. Shelter for youth ages 14-24 yrs old, HIV support, employment assistance, counseling.
GAY AND LESBIAN CENTER OF LONG BEACH 
2017 East 4th Street, Long Beach, CA 90814. www.centerlb.org. 
GAY AND LESBIAN CENTER OF LOS ANGELES 
1625 Schrader Boulevard, Los Angeles, CA 90028. www.laglc.org. Supports groups, legal help, counseling, HIV+ services, substance abuse treatment and more.
GENDER WELLNESS OF LOS ANGELES
116 North Robertson Boulevard, Suite 702, Los Angeles, CA 90048. www.genwell.org. Counseling for individuals, couples, families coping with gender identity issues.
JEFFREY GRIFFITH YOUTH CENTER
7051 Santa Monica Boulevard, West Hollywood, CA 90038.
www.laglc.org. (323) 461-8163. Drop-in services, support for at risk, homeless trans youth. 
LOS ANGELES FREE CLINIC
8405 Beverly Blvd., Los Angeles, CA 90048. www.sabancommunityclinic.org. (323) 653-1990. 
LOS ANGELES GENDER CENTER
1923 1/2 Westwood Boulevard #2, Westwood, CA 90025.  www.lagendercenter.com. (310) 475-8880. Sliding scale clinic.
ORANGE COUNTY THE CENTER
12832 Garden Grove Boulevard, Suite A, Garden Grove, CA 92843. www.thecenteroc.org.