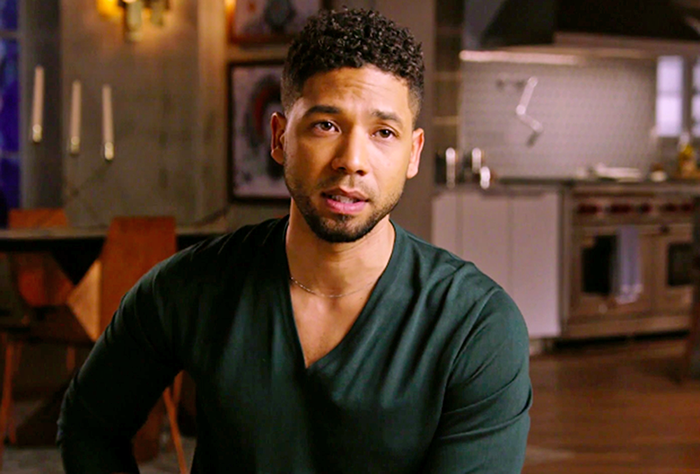 (Photo: Jussie Smollett)
CNN has reported that Empire actor Jussie Smollett has been "officially classified" as a suspect in a criminal investigation for allegedly filling a false police report, according to a tweet from Chicago police communications Officer Anthony Guglielmi.
The tweet goes on to say this is a Class 4 felony and detectives are currently presenting evidence before a Cook County grand jury. Chicago detectives investigating an alleged attack on Jussie Smollett are working to obtain the actor's financial records, a high-ranking police source said Wednesday.
Investigators have also sought to ask Smollett additional questions about the attack he reported on January 29. Smollett's attorneys met with Cook County prosecutors earlier Wednesday, according to Chicago Police spokesman Tom Ahern, reports CNN.
But a source close to actor's team told CNN that he has not given police a follow-up interview and no such meeting is scheduled. Smollett told authorities that two men attacked him, putting a rope around his neck and pouring an unknown chemical substance on him.The actor denies playing a role in his attack, according to a statement from his attorneys.
READ MORE HERE:
https://www.cnn.com/2019/02/20/entertainment/jussie-smollett-attack/index.html