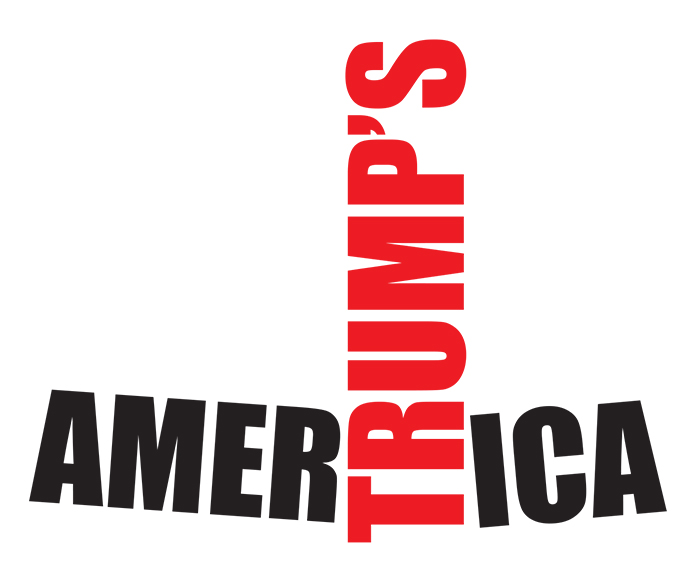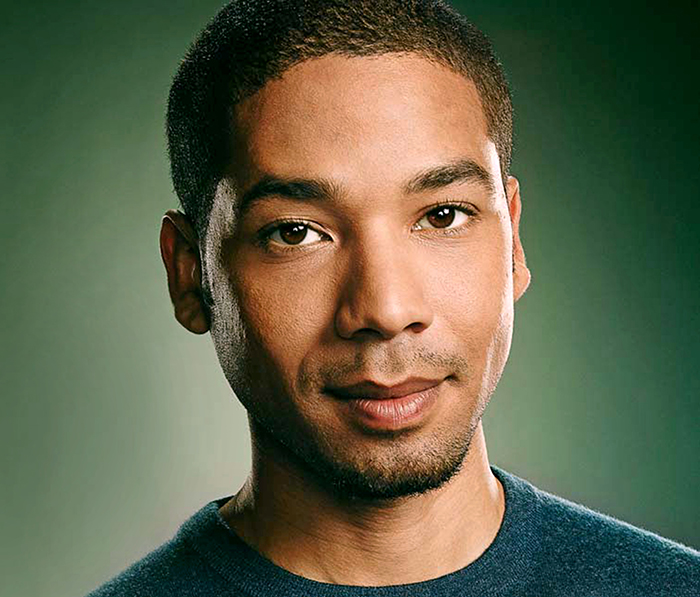 Empire starJussie Smollett's violent attackers yelled racial and homophobic slurs, shouting "this is MAGA country."
BY VICTOR MELAMED

Surveillance video has captured potential persons of interest in the homophobic, racist attack on Empire actor Jussie Smollett in Chicago last month, authorities say.
At about 2am on Tuesday, January 29, Smollett, 36, reported he was walking alone in the 300-block of East North Water Street when two people he didn't know started yelling racial and homophobic slurs at him, police said. They physically attacked him, put his head in a noose and doused him in bleach.
He told Chicago police that the attackers yelled this is "MAGA country."
Brandon Z. Moore, Smollett's music manager, said he was on the phone with the actor when he heard some of the attack, and heard the words "MAGA country."
"I heard that clearly. I heard the scuffle and I heard the racial slur," Moore told Variety.
HOLLYWOOD REACTS
After news broke of Smollett's assault, fans, supporters, co-stars, and more flocked to his defense online.
Fellow Empire star Vivica A. Fox tweeted that she's "so angry and hurt" about news of the attack. "THIS MUST STOP!!" she added. "SPREAD LOVE NOT HATE! PRAYERS UP TO U NEPHEW!"
John Legend tweeted, "Sending love to Jussie and the Smollett family after this horrific attack. We support you and pray that you find peace and justice."
Kerry Washington wrote, "DEAR GOD! Prayers and justice for Jussie Smollett."
Billy Eichner tweeted: This is so awful. Sending love to @JussieSmollett.
Matt Bomer tweeted: Sending my love and prayers to you @JussieSmollett. This is unacceptable and they will be brought to justice.
TRUMP'S RHETORIC
For leading voices within the black LGBTQ community, Jussie Smollett's attack feels far too familiar.
"It's just another fucking day in America," Empire co-creator Lee Daniels said on Instagram, a sentiment that many people in the community are forced to face on a day-to-day basis.
"Jussie (Smollett) is one of thousands of people who are victims of violence from homophobia or racism, or both, every year," Earl Fowlkes, President and CEO of the Center for Black Equity, told the Daily News.
Dave Garcia, Director of Policy and Community Building at the LA LGBT Center said in a statement to THE FIGHT: "President Trump continues to surround himself with an historically homophobic administration. Trump's own Department of, so called, 'Justice' continues to argue the legality of discrimination against the LGBT community in the name of so called, 'religious freedom.' From denying LGBT adoptions, to nominating dozens of anti-LGBT judges, Trump's constant attacks on transgender students and on our honorable transgender men and women in the United States military, is deplorable, disgusting and dangerous. It should come as no surprise that hate crimes against LGBT people, people of color, immigrants and other marginalized communities continue to rise during Trump's shameful and inhumane administration."
West Hollywood Mayor John Duran concurred, telling THE FIGHT: "Donald Trump bears full responsibility for hate crimes across the country… his vile and vulgar rhetoric has validated far right wing hate groups… I place the blame for this horrific attack at his feet."
OUTPOURING OF LOVE
Smollett, in a statement to Essence a few days after the attack, said "Let me start by saying that I'm okay … My body is strong but my soul is stronger. More importantly I want to say thank you. The outpouring of love and support from my village has meant more than I will ever be able to truly put into words."
He also addressed the claims on social media that he has changed his story and details about the incident. "I am working with authorities and have been 100 percent factual and consistent on every level. Despite my frustrations and deep concern with certain inaccuracies and misrepresentations that have been spread, I still believe that justice will be served," he said.