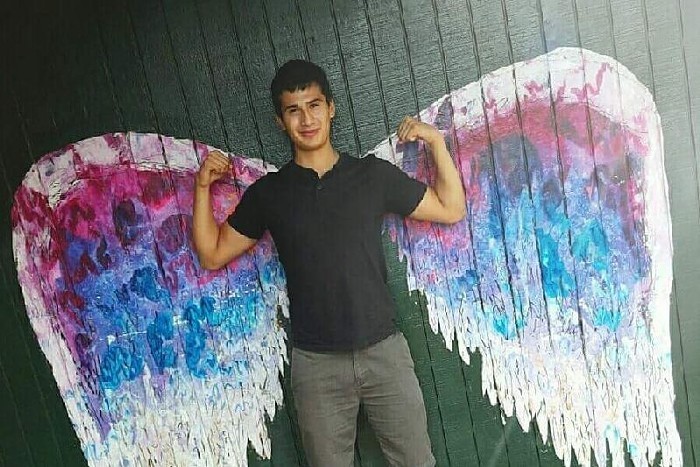 (Photo: Aaron Salazar)
The parents of Aaron Salazar, the gay Portland State University student found severely injured near an Amtrak station in Truckee, CA on May 15, have issued a response to the Amtrak police investigating his case, reports The Stranger.
The statement comes on the heels of a Tuesday press conference where Amtrak police maintained its original conclusion that Salazar had attempted to take his own life at the Truckee, CA train station—and that nothing about the incident suggested criminal intent. His friends and family, however, still suspect Salazar may have been the victim of a hate crime.
READ THEIR RESPONSE HERE:
https://www.thestranger.com/slog/2018/05/30/26829515/family-of-severely-injured-gay-psu-student-calls-amtrak-investigation-a-smear-campaign