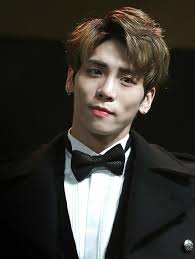 (Photo: Kim Jong-Hyun)
A Korean boyband star who faced a barrage of vicious tweets and social media messages for his support of "sexual minorities" – including lesbian, gay, bisexual and trans people, died in a suspected suicide today, reports Mirror.
The 27-year-old lead singer of K-Pop group SHINee, Kim Jong-Hyun, came under attack after publicly supporting a transgender student who had been posting handwritten messages around the grounds of Korea University criticising the social suppression of LGBT people.
According to Korean media, Jonghyun had tweeted: "As a celebrity who deals with the public, I feel a sense of loss in a world that does not acknowledge changes."
He had then exchanged direct messages with the student, who posted them online to share Jonghyun's act of support.
READ MORE HERE:
http://www.mirror.co.uk/3am/celebrity-news/korean-superstar-kim-jong-hyun-11716601