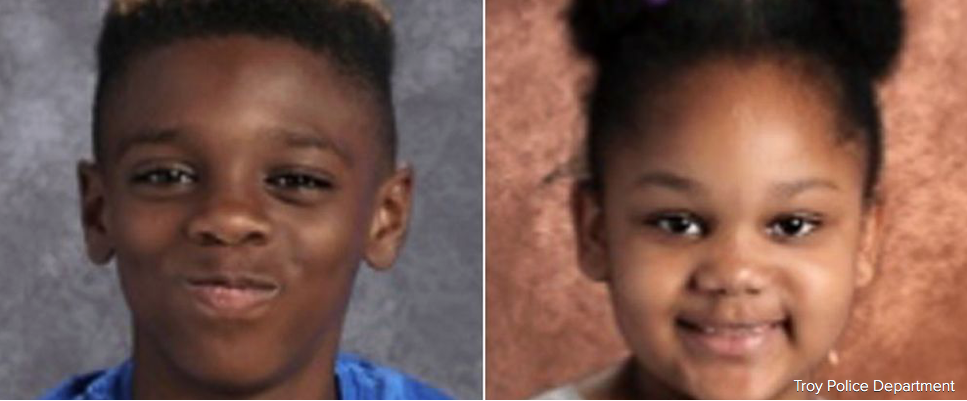 (Photo: Jeremiah Myers (L), Shanise Myers, RIP)
Police have identified the 5-year-old girl, 11-year-old boy and same-sex couple found dead in an upstate New York apartment in a killing described by the police chief as "savagery," ABC News reports.
The slain children were Shanise Myers, 5, and her brother Jeremiah Myers, 11, the Troy Police Department said today.
The children's mother, Shanta Myers, 36, was also killed, as well as Brandi Mells, 22, who police said was in a relationship with Shanta Myers.
Numerous law enforcement sources not involved in the investigation told Times Union that all four of the victims were bound, with their throats cut.
Read more here:
http://abcnews.go.com/US/young-children-sex-couple-killed-act-savagery-upstate/story?id=52025212