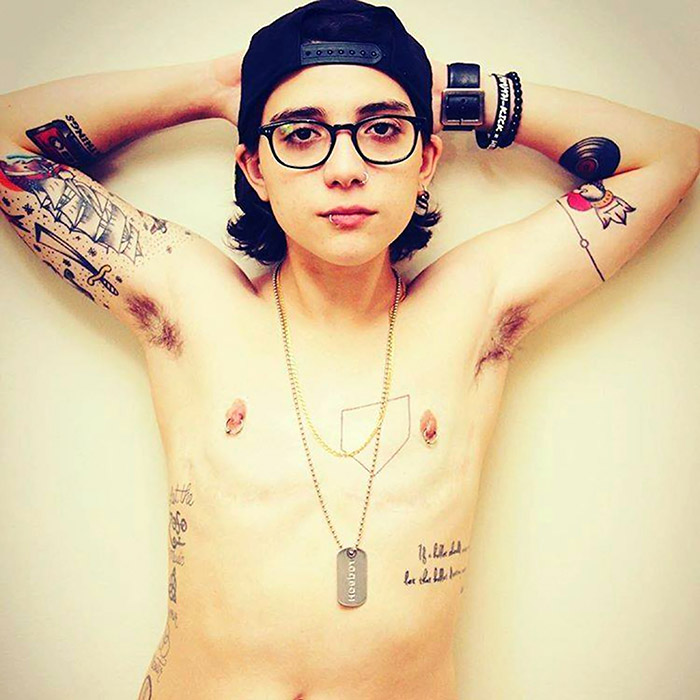 Ryan Cassata
The DTLA Proud Festival takes place this month on August 26 and 27—once again at Pershing Square—from 12pm-10pm.
BY ORLY LYNNE
Last year a grassroots group of local residents, business owners, community leaders and queer nightlife producers came together to form DTL A Proud. "We were born from the idea that together we could create an all-inclusive festival that represents the diverse population that lives, works, and plays in Downtown Los Angeles," stated the organizers in a press release.
"We strive to cultivate an all-inclusive and diverse community environment in Downtown Los Angeles for people of varying socioeconomic statuses, sexual orientations, gender identities, racial backgrounds, ages, religions, and other minority groups so everyone has a safe and welcoming place to express their authentic lives and celebrate alongside one another with pride."


Pickle
THE TALENT
The DTLA Proud Festival takes place this month on August 26 and 27—once again at Pershing Square—from 12pm-10pm.
The main stage will be hosted by the Mistresses of Ceremonies, Boulet Brothers Events, and will showcase the diverse talents of both local and national performers in support of the festival's mission to celebrate everyone's story, to spread optimism, to grow our community and to expand our definition of diversity.
Performers this year include: Banjee Ball Bearance Knows, Butterscotch, Dana Goldberg, DJ Daisy O'Dell, DJ Mateo Segade, GAYC/DC, Gia Gunn, Hym the Rapper, King Phantom, Mariachi Arcoiris, Milk Milk, Pickle, R.A.I.D., Ryan Cassata and The Hound.

Hym the Rapper
ARTIST ALLEY
The Artist Alley, a curated section within the festival grounds, will feature a diverse collection of locally-based artists, designers, fashionistas, and craft makers all under one roof.
A queer marketplace for all things unique, you can expect to find jewelry, accessories, apparel, photography, prints, body art, collectables, and an entire assortment of fun and interesting things to shop for and browse through.
The Artist Alley will also feature a series of live art installations created by big-name and up-and-coming queer visual artists for all to enjoy throughout the festival.

Boulet Brothers
COMMUNITY PARTNERS
This year, in response to community feedback, DTLA Proud curated the community nonprofit space with organizations and groups that fit into diverse categories. "Our hope," reveal the organizers, "is that we can provide our community with access to services that they may not know even exist in, or in support of, DTLA."
These categories, state the  organizers, were chosen to honor the holistic multifacetedness of the festival attendees.
The categories are Transgender, Employment, Family Supportive Services, Civic Engagement/Voting, LA City Departments, Sexual Health, Women's Health, Faith Based, Transportation, Legal, Men's Health, Housing, Education, Behavioral Health, Sports/Social, Advocacy, Financial/Business, Pet/Support Animal, and Ethnic/Minority groups.

DJ MATEO SEGADE
WHERE TO STAY
The Freehand is a brand-new hotel offers spacious rooms with innovative design, award-winning food and beverage, just 2 blocks away from the festival. They are supporters of our community and have generously offered discounts on all room types to DTLA Proud festival goers. Book your room using the code PROUD.
As a proud and active supporter of the LGBTQ+ community, the Ace Hotel Los Angeles is partnering with DTLA Proud to bring you discounted rates for their Medium, Medium with Terrace, Large, Double (2 beds) & Loft rooms. Book your room using promo code DTLAPROUD.
---
For more information on the where to stay, what to do, who to see and everything else that makes us DTLA Proud, please visit dtlaproud.org.