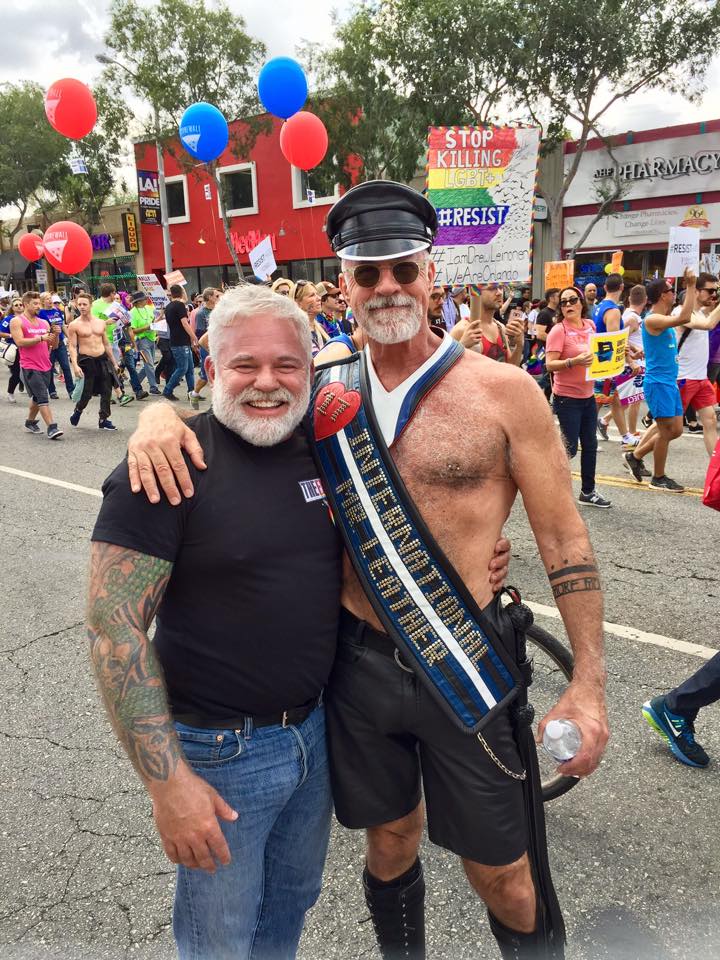 (THE FIGHT's Tom Pardoe with International Mister Leather 2017 Ralph Bruneau.)
Simply put, you made the GIANT statement. We hope you felt #ResistMarch was meaningful and energizing.  Over 100,000 of you showed up in the spirit of unity and action that's going to be needed to get our country back on the right track.  Just the sight of you en masse has inspired those marginalized by today's political climate and scared the crap out of those attempting to take our rights away.  WE ARE A FORCE!
 Now, we must continue the Resistance.  A very wise man once said it best:
"Now this is not the end. It is not even the beginning of the end. But it is, perhaps, the end of the beginning." – Winston Churchill
 In many ways, #ResistMarch marked the end of the beginning.  We still have work to do.  But with all of us working together just as we did this past Sunday, we WILL reach our destination!