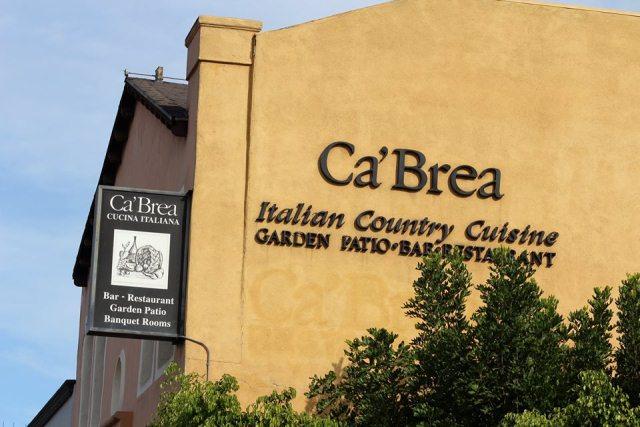 Photos & Text by Paulo Murillo
Those searching for a place to throw a party that is not at the usual dance club with loud music blaring and distracting go-go dancers in the backdrop, need to look no further than Ca'Brea Cucina Italiana–a family owned restaurant offering fine Italian Cuisine–located a few blocks south of the West Hollywood Gateway, on 346 S. La Brea Ave in Los Angeles (where La Brea and 4th street meet, across the street from Orchard Supply).
Ca'Brea Restaurant opened its doors eight years ago. It is the epitome of Italian Cuisine, offering a vintage Northern Italian ambiance. The booths are spacious with wood accents and the full bar offers a Happy Hour on specific nights from 5-10pm.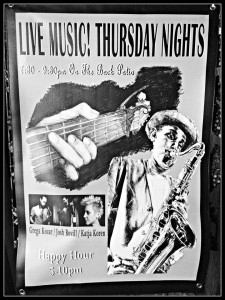 Ca'Brea also offers five banquet rooms to host birthday parties, baby showers, wedding parties, wine tasting events, as well as corporate business meetings. The space is perfect for holiday gatherings.
Capacity for each banquet room varies: The Venetian room can accommodate up to 60 guests. The Tuscan Room fits 40, and for smaller–more intimate parties, the Wine Room hosts up to 18 people.
However, the most popular banquet space at Ca'Brea is the indoor/outdoor patio banquet room, which holds up to 40 people indoors, but can open its glass doors to the garden area, which can accommodate an additional 30 people.
Executive Chef, George Sarkis, offers an extensive selection of Italian dishes. Some of the more popular meals include the Bigoletti all'arogosta e frutti di mare and Ravioli alla zucca can salsa alle noci. 

Ca'Brea is also a hot spot for a celebrity Clientele.  Brad Pitt and Angelina Jolie have been known to dine at this restaurant. In honor of their visits, a painting of Angelina Jolie, by famed Los Angeles Pop-Surrealist painter, Daniel Maltzman, currently hangs inside the restaurant's main dining area.
Ca'Brea recently packaged their delicious Olive Tapenade for public consumption, available in a 12oz and 16oz jar. (call 323-938-2863 for pricing).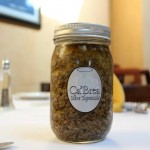 A farmers market at their spacious parking lot is also in the works for 2015.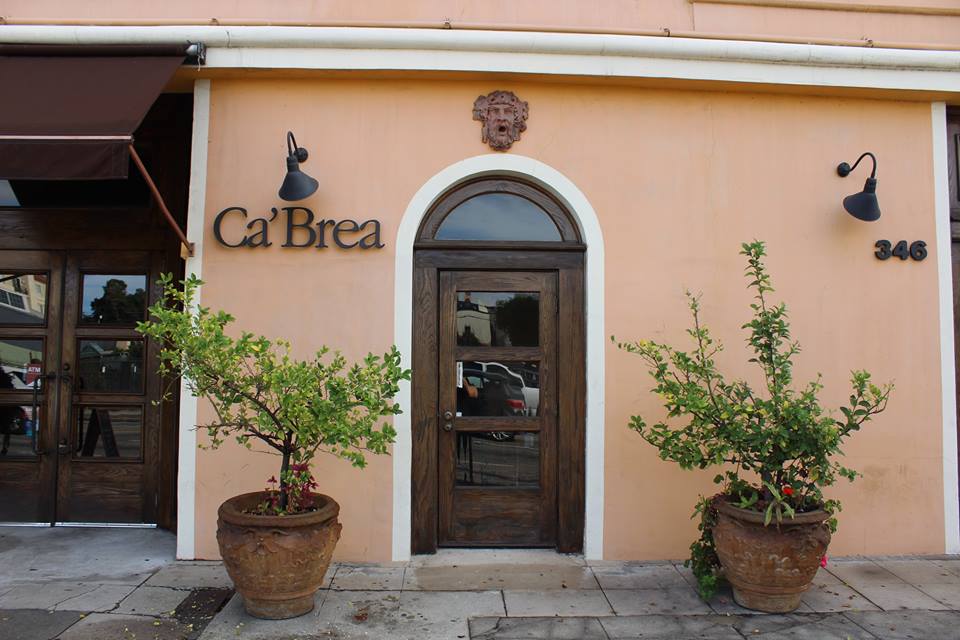 For more on Ca'Brea Restaurant, visit cabrearestaurant.com. Follow them on Instagram and Twitter at @cabrearestaurant.
Tell them Paulo sent you.