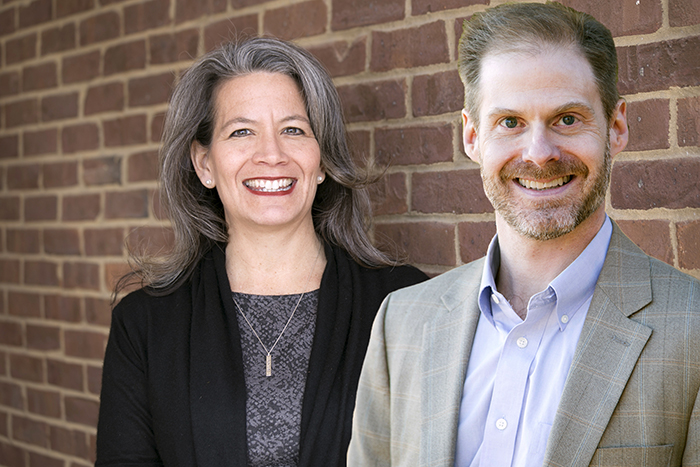 While 23 million people in the US need help with addiction and mental illness, only 3 million are getting help. Outreach, social challenges and programs geared towards the LGBT population.
BY MARK ARIEL
Heroes in Recovery is a movement ignited by Foundations Recovery Network and the widespread community of those who are in recovery from addiction and co-occurring disorders.
In an interview with THE FIGHT Heroes in Recovery community manager Heidi Huerta and media consultant Jeff Skillen talk about the movement's goals, intervention and programs specifically geared towards the LGBT population.
What motivated Foundations Recovery Network to create the Heroes in Recovery movement?
What ignited the Heroes in Recovery movement was the fact that of the 23 million people in the US needing help with addiction and mental illness, only 3 million were getting help.
How can those 20 million be reached? The stigma associated with addiction and mental health issues continues to deter people from seeking help. However Heroes in Recovery serves as an integral part for closing that gap.
What were the initial goals of the Heroes in Recovery movement?
The initial goals included basically starting the conversation and demonstrating how sharing stories of recovery takes courage, to help others connect and find the courage to reach out for help.
The initial platform we chose was a website where "Heroes" could share their own stories and provide inspiration to others. That led to our nationwide Heroes in Recovery 6k run/walk events that are happening in cities across the country. What better way to celebrate recovery, healthy living and going the extra distance, literally and figuratively?
In your experience—do folks in the LGBT community have more difficulty "breaking the stigma?
I don't know that it necessarily more difficult, but this community has unique circumstances that need to be addressed in a particular way.
The fact that the LGBT community may be marginalized or treated poorly by other members of society means that it can be difficult to get help in a mixed program. They might be concerned about discussing their impulses and behavior openly, and if they do so, they might face yet more discrimination. The social challenges and internalized feelings in the community add another layer of complexity that must be addressed when working towards long-term recovery.
In most cases LGBT people grow up feeling like outsiders. Do you think this explains the relatively high numbers in our community dealing with addiction?
While we don't want to over-generalize, there has been some research to indicate these challenges. For example, a recent report from The Center for American Progress, an estimated 20 to 30 percent of LGBT people suffer from drug addiction, while only an estimated nine percent of the general population does. Obviously, it's a major disparity that is best addressed through treatment in the short term and increased outreach and education in the long term.
How can friends and family help a person dealing with addiction? Is "intervention" the only solution?
While the term "intervention" is what comes to mind for a lot of people, there are lots of things that you can do to help someone who may be struggling. Educating yourself on symptoms and potential treatment options is a great first step. Getting an assessment from a treatment professional can be great next step towards getting a referral to a quality program that fits your needs. This professional could also put you in touch with resources in your area (including interventionists) that may be able to better address your specific situation. You can call 1-888-312-4220 for such an assessment.
What makes Foundation Recovery centers in SoCal unique?
All of our treatment facilities offer great quality care, but our facilities in Southern California really take advantage of the features that make your part of the country unique. The Canyon, located in Malibu, really typifies that region and exceeds the high expectations of those who visit. Michaels House offers a desert oasis located in Palm Springs, which many people already envision as a destination for renewal and restoration.
Do you have programs specifically geared to the LGBT population?
Yes, we do. At our Michael's House facility, located in Palm Springs, we provide an LGBT therapeutic track with specialized resources and individualized support. It's not about tolerance. It's about understanding and acceptance as well as having the experience necessary to address issues unique to sexual and gender identity.
---
For more info visit: www.heroesinrecovery.com, www.michaelshouse.com, www.thecanyonmalibu.com.