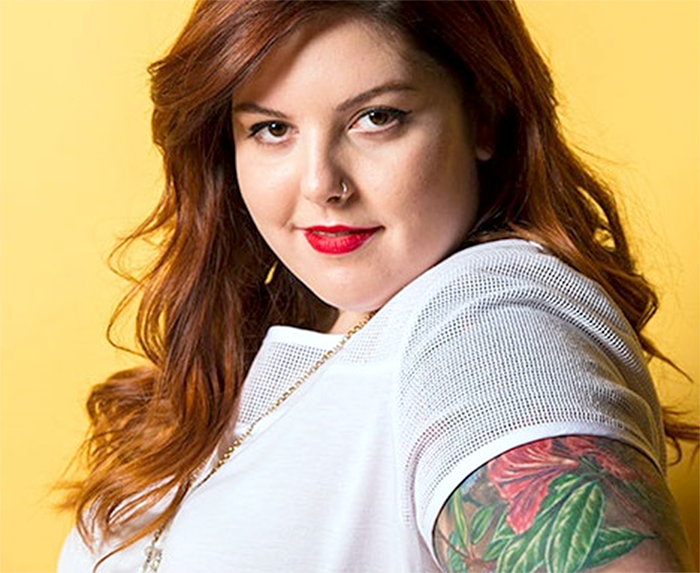 MARY LAMBERT, SEE FRIDAY JUNE 6
FRIDAY JUNE 6
LA PRIDE'S OFFICIAL LAVENDER MENACE
West Hollywood Park, 5pm – 12am, free. For more info: lapride.org. Celebrating women, featuring headliners Mary Lambert, Betty Who and others. Sponsored by Showtime. Come out and get your GIRL on.
BEARRACUDA LA – PRIDE 2014!
Dragonfly, 6510 Santa Monica Blvd, 9pm-2am. For more info: bearraduca.com. Chunky visuals, giveaways, tasty snacks, go-go bears and more.
BRICK HEARTS ALEX (ALEXANDER SIMAI TRUNK SHOW)
Brick & Mortar, 8713 Santa Monica Blvd, 7pm-10pm. Kick off Pride weekend with a swimwear fashion show.
SATURDAY JUNE 7
CSW LA PRIDE FESTIVAL: A TLGB CELEBRATION
West Hollywood Park, Sat-Sun, June 7-8. For more info: lapride.org. Live entertainment on multiple stages, headline performances, all new dance venues, exhibitors, vendors and so much more! New this year: Exclusive VIP Experience tickets. Details at lapride.org.
WONDERLAND WEEKEND 2014: SPLASH ROOFTOP POOL PARTY
Andaz West Hollywood, 8401 Sunset Blvd, 12pm – 6pm. One of LA's biggest pool party moves to the top of WeHo, at the tallest pool in the city at the Andaz Hotel.
UNIVERSAL STUDIOS GAY DAY & NIGHT
Universal Studios Hollywood, 3pm-1am. For more info: outatuniversal.com. Shows, concessions and rides. At 9pm, stay in the park as it closes to the general public and becomes exclusively gay – with rides open till 1am.
SUNDAY JUNE 8
2014 LOS ANGELES PRIDE PARADE
Santa Monica Boulevard, West Hollywood, 11am. For more info: lapride.org. Over 400,000 participants, spectators and marchers, this emotionally charged experience, gathers together a colorful and diverse look at our creative community.
CHE'S 6TH ANNUAL PRIDE AT PALIHOUSE
Palihouse, 8465 Holloway Drive, West Hollywood 11am-4pm. For more info: chadhudsonevents.com. Pride Viewing Party, from the newly redesigned Paulihouse rooftop featuring DJ Ryan Kenney.
TUESDAY, JUNE 10
ONE CITY ONE PRIDE
West Hollywood Library, 625 N. San Vicente Blvd, 8pm. Special screening of "Big Joy: The Adventures of James Broughton," presented by the city of West Hollywood, One City One Pride LGBTQ Arts Festival and West Hollywood City Council.
FRIDAY, JUNE 13
TRANS PRIDE L.A. 2014
The Village at Ed Gould Plaza, 1125 N. McCadden Place, Hollywood, free. For more info: www.facebook.com/TransPrideLA. A two day event celebrating the vibrancy and uniqueness of Los Angeles' trans and genderqueer community.
BIG QUEER CONVO: BUCK ANGEL
The Village at Ed Gould Plaza, Renberg Theatre – 7:30pm-9pm. For more info: www.facebook.com/TransPrideLA. With trans actor Buck Angel – a true LGBT icon as well as a controversial and eye-opening trans-activist.
SATURDAY JUNE 14
6TH ANNUAL JOSHUA TREE GAY PRIDE FESTIVAL
Coyote Corner HWY 62/Park Ave, Joshua Tree, CA, 11am-11pm. An Arts & Music Festival for the whole family.
THIS IS THE LAST SHOW I DO BEFORE I GO ON MEDICATION
The Pantages Theater, for more info: nicolneedsmeds.brownpapertickets.com. Late Blooming Bisexual Comedy presents this live double decker comedy tour of all the mistakes comedian Nicol Paone made in the City of Angels.
SATURDAY JUNE 21
STUDIO 54 WEST
Circus Disco, 6655 Santa Monica Blvd., Hollywood, 8pm. The return of original NYC Studio 54 DJ Robbie Leslie, together with 54 West resident DJ's John Torres, George Flashback & DJ Wuakeen. Be transported back to the 70's for an evening of classic 70's Studio 54 Disco.
THURSDAY, JUNE 26
FREDDIE MERCURY BURLESQUE TRIBUTE
Rockwell, 1714 N Vermont Ave, Los Angeles,8pm, for more info call (323) 661-6163 ext. 20. The Hollywood Jane Revue is back and they're paying tribute to Freddie Mercury.  This time they're taking it all off for a cause and donating proceeds from this event to AIDS Project Los Angeles.