>> BY PAULO MURILLO <<
CENTER RESPONDS TO FAILED ATTEMPT TO REPEAL TRANS RIGHTS BILL
• The California's Secretary of State reported last month that her office has finalized an exhaustive validation of signatures that were submitted to qualify a referendum to repeal AB 1266. She reports that proponents of the attempt to roll-back protections for transgender students have failed because they did not have the 504,760 valid signatures that were needed. "I'm certain this won't be the last attempt by anti-LGBT extremists to roll back advances in equality for LGBT people, but I'm relieved this attempt has clearly failed," said L.A. Gay & Lesbian Center CEO Lorri L. Jean, in a press release.
LORRI L. JEAN
---
LGBT RIGHTS RALLY IN WEST HOLLYWOOD
• West Hollywood Mayor Abbe Land and City councilmember John Heilman joined award winning screen writer Dustin Lance Black and Ugandan LGBT activist Frank Mugisha for a demonstration held in West Hollywood last month.  The rally was timed to coincide with the ending of the Winter Olympics in Sochi, Russia, which has drawn worldwide attention for the country's anti-gay propaganda laws, which have sparked violence against LGBT in that country. The Rally featured a torch-lighting ceremony at West Hollywood Park in support of Russian LGBT rights and speeches were made by Black and Mugisha.
FRANK MUGISHA
---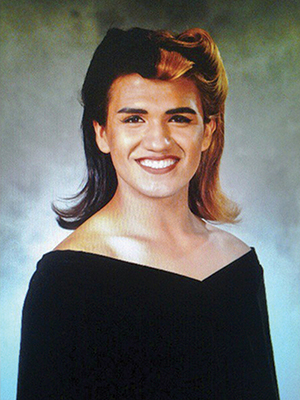 TRANS TEEN TO PLAY ON AZUSA HIGH'S GIRLS' SOFTBALL TEAM
• Azusa High School transgender senior student Pat Cordova-Goff, 17, has been welcomed to join the girls' softball team, making her the first transgender student-athlete to do so. "We feel really confident about her ability," Azusa Unified Superintendent Linda Kaminski told The San Gabriel Valley Tribune. "As a district, we want to ensure access to everyone, but we're also committed to placing students on the team on their merits.  Based on her skills, Pat did make the team." The 5-foot-8 Cordova-Goff has identified as a transgender female for several years.
PAT CORDOVA-GOFF
---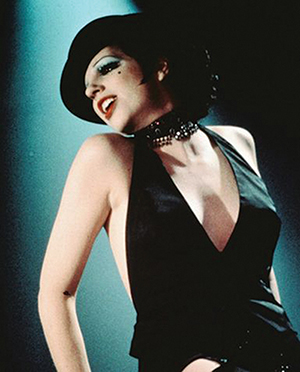 LIZA MINNELLI AT THE RENBERG THEATRE
• For the eighth installment of the L.A. Gay & Lesbian Center's ongoing series, "Conversations With Coco"—Miss Coco Peru's series of live, unscripted interviews with celebrated performing artists—the L.A. drag legend welcomes the legendary, quadruple-threat entertainer Miss Liza Minnelli to the Center's Renberg Theatre. The event takes place on Thursday, March 20, at 8pm at L.A. Gay & Lesbian Center's Renberg Theatre, The Village at Ed Gould Plaza, 1125 N. McCadden Place, in Hollywood. For ticket info call 323-860-7300.
LIZA MINNELLI
---
SMOKE AND THE CITY
• According to the 2014 "State of Tobacco Control" report, The American Lung Association has given the city of West Hollywood a "D" in its assessment of steps that states, counties and cities across the country have taken to protect residents from the dangers of smoking.  Smoking is still popular in West Hollywood where 40 percent of the residents are gay.  The City of Los Angeles, Beverly Hills and Culver City got a "C." Santa Monica, Burbank and Pasadena received an "A" grade. The Los Angeles County Department of Public Health reports that LGBT people smoke at a rate 50 percent higher than heterosexuals.
---
RED DRESS/DRESS RED PARTY IN PALM SPRINGS
• Tickets are currently on sale for the 3rd Annual Red Dress/Dress Red Party, the hottest dance party of the season, to benefit The LGBT Community Center of the Desert in Palm Springs.  Continuing the tradition of having a fashion-busting good time at a fabulous location, this year's event will be held on Saturday, March 8th, from 6:30 – 9:30 p.m. at the Commune of the ACE Hotel, 701 E. Palm Canyon Drive, Palm Springs. "Funds raised through the event will be used to support direct services to the community, including low-cost counseling, a weekly food bank, and over 40 educational and enrichment programs," said Randy Lowe, Board Chairman. For more info visit www.thecenterps.org.