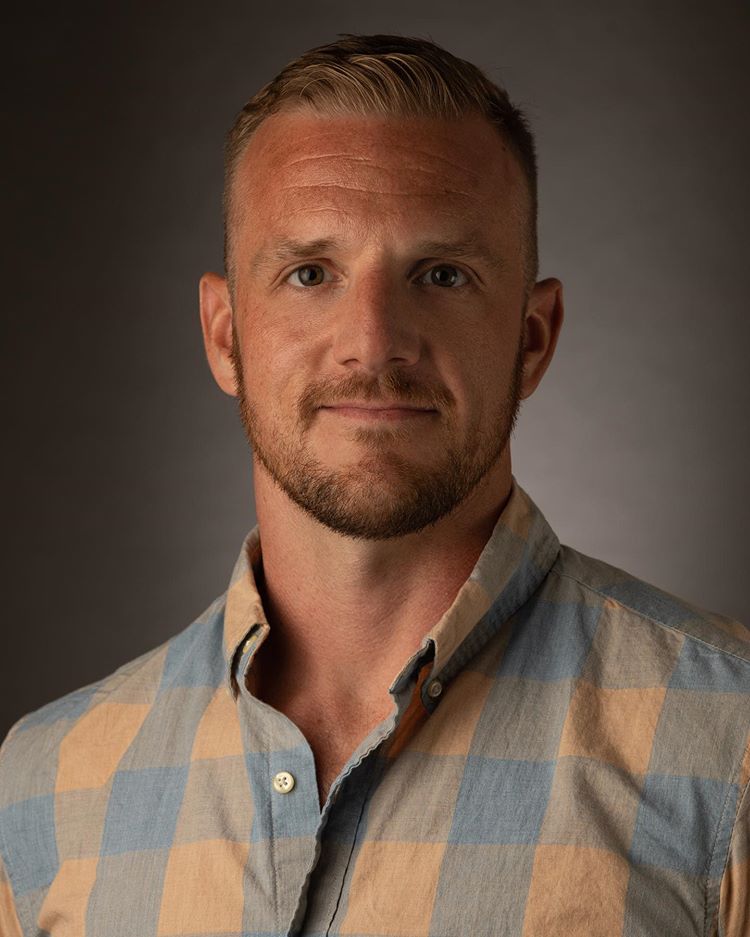 (Photo: Travis Rexroad)
BY GREY CROUCH
A conversation with Travis Rexroad, Director of Public Relations, Weedmaps.
As an LGBTQ+ individual working with one of the top companies in the
cannabis industry, can you tell us a few things about our community or
cannabis in general that you have learned since entering your position
at Weedmaps?

The amount of misinformation and false assumptions around cannabis –
in relation to our country's history and where we are today – has
become even more apparent since I began working at Weedmaps. It's
indicative of just how much work there is yet to be done in order to
further destigmatize cannabis, and I'm lucky to be part of a company
that is committed to being a source of truth for this industry.

What was it like for you walking through Museum Of Weed for the first
time. particularly the exhibit doubling as a true-to-life replica of
San Francisco's first public marijuana dispensary, cannabis buyers
club? Founded by queer individuals as far back as 1994?

The Cannabis Buyers Club was the first dispensary in America and its
founders created it so that individuals struggling with HIV/AIDS could
have access to cannabis. As a member of the LGBTQ+ community, you
cannot step into that exhibit and not be moved by the gravity of the
situation during that time in history. What most people do not realize
is that the founders of the Cannabis Buyers Club actually went on to
write Proposition 215, the first medical marijuana program in the
country. This marked the beginning of the legalization efforts we are
now seeing today.
We know that 30 years ago, Dennis Peron, Beth Moore, and countless
other LGBTQ+ people were exploring and experiencing cannabis as a
viable treatment for HIV/AIDS and cancer. Why do you think that today,
in 2019, we are just now seeing a rise in mainstream information on
medical cannabis at large?

Reputable companies like Weedmaps, medical professionals and
influential thought leaders have all played a part in further
demystifying cannabis and its role in society. Advancements in
technology and social media have also enabled information to be shared
more broadly, so that has absolutely contributed to the momentum and
advocacy we're seeing today. The DEA still classifies marijuana as a
Schedule I drug, however, which currently imposes restrictions as it
pertains to research. Changing or descheduling marijuana altogether
would allow for us to really begin understanding the full potential
and benefits of cannabis.

Weedmaps recently hosted a roundtable discussion, "being LGBTQ+ in
the cannabis industry." Watching footage from the event, it
certainly seems LGBTQ+ leaders are excited about the future of queer
individuals in the field of cannabis. How do you see the queer and
cannabis communities working together to facilitate the current mass
shift in cannabis research?

The queer community was integral in pushing the cannabis conversation
forward and ultimately, its legalization for medicinal use during the
HIV/AIDS crisis. We've only just begun to understand the full
potential and benefits of cannabis, and if the past is any indication,
the queer community will continue to be a leading voice to ending
cannabis prohibition.
To visit Weedmaps Museum of Weed and see the full Cannabis Buyer's Club exhibit, visit: 720 N Cahuenga Blvd, Los Angeles, CA 90038. Open until September 29, 2019.