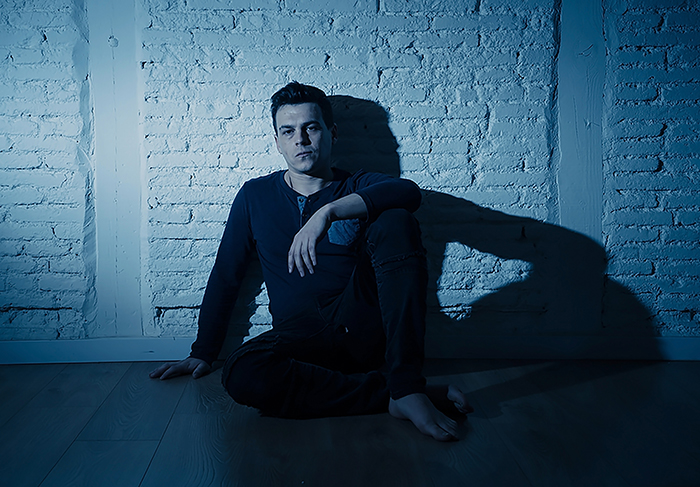 We are much more than a diagnosis. Doing your research, finding proper treatment and enjoying your life more fully.
BY JAMES GUAY, LMFT
Many of us have witnessed or experienced firsthand some form of mental illness and/or addiction. While this kind of psychological and emotional pain is common enough for us to have some level of familiarity with it, it's even more common in the lesbian, gay, bisexual, transgender and queer community. Why is this and what can be done about it?
Nick, in the late 1990's, had HIV for over a decade and was one of the unlucky ones where the life-saving protease-inhibitors didn't work for him. The first day I met him, he was in the hospital from AIDS-related wasting syndrome and was having his feet rubbed by a well-known politician. He was a force to be reckoned with, articulate and had been involved in politics as a gay activist fighting stigma around HIV and AIDS. To withstand the long days and late nights fighting for his community he used methamphetamine to keep up his energy and reduce his depression. Nick had been diagnosed as having a triple diagnosis (HIV, an addiction to speed and a mental illness).
"You deserve to learn healthier coping strategies, heal old wounds, learn more about yourself and how to better navigate a sometimes hostile world."
While the above is a composite of several of my first clients (to protect their confidentiality), it's an example of the resiliency, strength and pain that we have felt as a community for decades. Mental illness and addiction are not intrinsic to being LGBTQ but they are a natural result of living in a society that is sometimes intolerant and even hateful toward us. Thankfully, we are much more than a diagnosis. We try to survive, thrive and do the best we can under sometimes enormous pressures for us to be different than who we are. THE FIGHT is real.
PSYCHOLOGICAL DISTRESS
According to a 2015 national survey conducted by the Substance Abuse and Mental Health Services Administration lesbian, gay or bisexual adults have a much higher rate of substance use and mental health issues than the heterosexual population. One of their findings, for example, was that 39.1 percent of LGB adults used illicit drugs in the past year when compared with 17.1 percent of the heterosexual population. Also, 37.4 sexual minority adults had any mental illness as compared with 17.1 percent of the heterosexual adult population. These numbers break out even further as it relates to age, race and ethnicity.
Rates for mental health issues and addiction are also staggering for the transgender community. According to the 2015 US Transgender Survey Report, 39% of respondents experienced serious psychological distress in the month before taking the survey with 40% having attempted suicide in their lifetime, almost nine times the rate of the US population. Transgender women of color face the most pervasive forms of discrimination that have a direct impact on their health and well-being.
There are multiple reasons why there's a higher prevalence of substance use and addictions in our LGBTQ Community. The obvious overarching explanation is minority stress experienced with being scapegoated by society for our differences. We have been demeaned, devalued, ridiculed, patronized, blamed, incessantly criticized, and have also experience cultural sexual shaming for our very beingness. These are all qualities of an abusive relationship that we've been forced to experience first-hand or as a byproduct of being an oppressed minority. Who wouldn't feel depressed, anxious or have a myriad of other mental health issues as a result of being in a toxic relationship that you can't fully insulate yourself from and is ongoing?
When we want to feel relief, a sense of belonging, pleasure, or confidence we can turn to a temporary fix outside of ourselves, drugs. Illegal and prescription drugs can be used in ways that medicate and/or increase our psychological/emotional distress. At their best, they can give a temporary reprieve from what ails us in order to look more deeply at the underlying causes, to treat these. They can show us a window into what's possible so that we can have this without them. At their worst, they can become a nightmare that adds additional shame, isolation and self-rejection.
TREATMENT APPROACHES
So what is the best treatment approach for dual diagnosis in the LGBTQ Community?
One size definitely does NOT fit all when it comes to our needs as a community. There are several options when it comes to treatment of addictions: support groups, outpatient treatment, inpatient treatment, detox and residential care. Which one will work best really depends on finding the right fit with where someone is at and the particular treatment programs involved.
While the twelve-step recovery program works great for many and certainly has the largest amount of groups of any treatment program, others find it further perpetuates their shame or is overall unhelpful (some estimates of its effectiveness are as low as 5%—8% of those who participate). There are also other treatment approaches that work better for some: like Harm Reduction, SMART Recovery, LifeRing Secular Recovery, and Moderation Management.
Similarly to recovery programs, there are also many approaches to providing psychotherapy including: Cognitive-Behavioral Therapy (CBT), Psychodynamic Therapy, Humanistic Therapy, Narrative Therapy and Hakomi Therapy. However, the single most important factor of effective psychotherapy is not the treatment approach but the relationship between therapist and client. This transformational relationship can provide the safety, support, validation and guidance that's too often missing for LGBTQ people.
Being a good consumer of mental health and addiction services means doing your research. Unfortunately, all too often I see conversion therapists masquerading by "specializing with the LGBTQ community," but would rather change the client to becoming cis-gender and straight, something that has been deemed ineffective, harmful and dangerous by mental health and medical professional associations.
Lastly, finding a therapist and/or treatment program requires these services to not only be LGBTQ-friendly but actually knowledgable, in order to get the most effective care. It's not your job to pay for a service but then end up spending too much time educating them about what it means to be LGBTQ. You deserve to learn healthier coping strategies, heal old wounds, learn more about yourself and how to better navigate a sometimes hostile world. You deserve to thrive, love and enjoy your life more fully.
---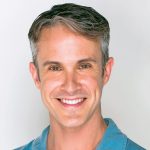 James Guay, Licensed Marriage and Family Therapist (#39252), has provided individual and couples counseling in private practice since 1999.  A former elite Gymnast and life-long lover of nature, he focuses his social justice activism for the LGBTQ population. Digital content available at: www.livingmorefully.com. Instagram: @jamesguaylmft