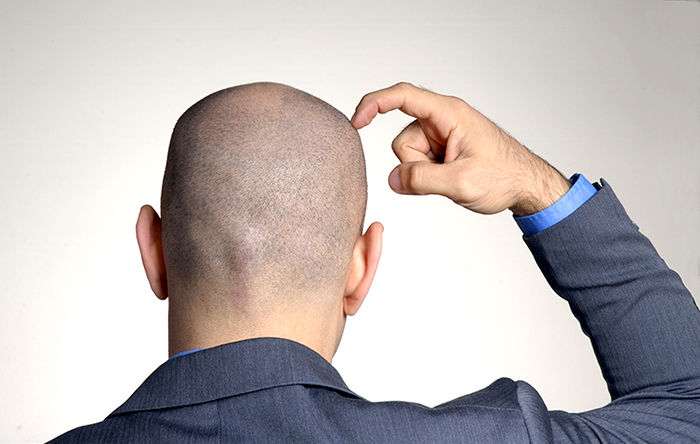 Cultural empathy for Lawyers With  LGBT Clients
Without knowledge and understanding of the LGBT community, an attorney may not be giving accurate advice to his/ her LGBT client.
BY DAVID HAKIMFAR
I've met thousands of lawyers… lawyers from different places, practicing every kind of law, handling all kinds of cases. And while California is awash with competent lawyers who know the law—without knowledge and understanding of the LGBT community, an attorney may not be giving accurate advice to his/ her LGBT client.
The law governing the LGBT community varies from state-to-state and can be significantly complicated.
TIDAL WAVE OF CHANGE
One year ago, the federal government finally recognized same-sex marriage after the Supreme Court struck down Section 3 of the Defense of Marriage Act. Almost overnight, the federal government was forced to reevaluate hundreds, if not thousands, of federal statutes. For lawyers who do not represent LGBT clients, much has remained unchanged. However, for lawyers who have LGBT clientele, a tidal wave of change has swept the landscape of America…for good and for good.
Some examples include:
(1) Access to Department Benefits and Compensation Programs. The Department of Justice (DOJ) has extended to legally married same sex spouses benefits and compensation through a number of programs, including:
The Public Safety Officer's Benefits Program
The September 11th Victim Compensation Fund, and
The Radiation Exposure Compensation Program.
(2) (ATTENTION: Orange is the New Black fans) Bureau of Prison Policies Will Apply Equally to Same-Sex Spouses. All of the Bureau of Prisons' policies that are affected by marital status will be interpreted to include valid same sex marriages, regardless of the laws of the state where an inmate is placed or where an inmate's spouse lives. Same-sex spouses of inmates will now have the same rights as any other spouse, including the right to visitation at federal prisons and next-of-kin notification regarding inmate spouses.
(3) Same-Sex Spouses May Invoke Marital Privileges in Federal Cases
The DOJ also revised how it will handle the invocation of marital privileges in both federal criminal and civil cases. This impacts both the confidential communications privilege (which protects the contents of confidential communications between spouses made during marriage) and the testimonial privilege (which, under certain circumstances, may protect a party or witness-spouse from being called to testify against his or her spouse). Under the new policy, legally married same-sex spouses can assert (or attempt to assert) these privileges in the same way that heterosexual married couples do.
A LEVEL OF TRUST AND COMFORT
Take lawyer and professor Matt Barber, an attorney from the "Liberty Counsel" (an anti-gay Christian legal group). Barber called gay people "absolute thugs" for trying to gain equality and has said legislation to protect LGBT people against discrimination is "a tragedy." Barber has also attacked the proposed Employment Non-Discrimination Act (ENDA) legislation, which, if passed, would provide federal protection against employment discrimination based on gender identity and sexual orientation. Barber said that ENDA "must not pass "because it would damage religious liberty in the U.S.
Thankfully, such vulgar comments and antiquated beliefs offend the majority of Americans.
Yet, elder LGBT clients, most of who have lived through a generation of social repression, can often be hesitant in divulging the true extent of his or her life to an attorney. Others LGBT clients lived through the AIDS holocaust of the 1980s and 1990s. Many from these venerable generations of LGBTer's are scared from living in a time when they were forced to hide their true identity. A lawyer who cannot empathize with an LGBT client risks his/ her client withholding key information.
This could lead to a client not receiving critical advice simply because the attorney has not made the client feel comfortable.
Given the LGBT community's history of discrimination and social isolation, a sympathetic lawyer may not be enough. Lawyers must make a greater effort to work and put LGBT clients at ease. A client can withhold crucial information because his/ her lawyer has fallen below a certain level of trust and comfort. This is precisely why a lawyer's cultural competence is equally, if not more, important than his legal competence.
David Hakimfar is a trial attorney and senior partner of Hakimfar Law, PLC, and a member attorney of Pride Legal. He can be reached at 310-730-1250.