White Party's Jeffrey Sanker Gets Star
• The Palm Springs Walk of Stars awarded Jeffrey Sanker the 364th star in front of LuLu California Bistro last month, which recognizes notable individuals who have contributed to the cultural and or civic life of Palm Springs. Sanker's White Party—now in its 25th year—brings 30,000 visitors to Palm Springs every spring and has gone on to introduce the city to generations of gay travelers. Sanker has also produced fund-raising events on behalf of numerous charities and community organizations, including Gay & Lesbian Elder Housing (GLEH), The Trevor Project, and Desert AIDS Project.
---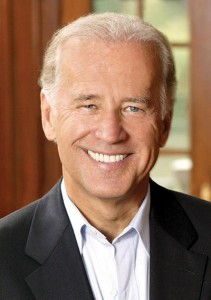 VP Biden At LA HRC Gala
• Vice President Joe Biden spoke in support of LGBT rights at a star-studded gala in Los Angeles last month, in support of the advocacy group Human Rights Campaign (HRC). It's "close to barbaric," said Biden, how in some states, employees can be fired because of who they are or love, or for their gender identity. "Imagine 20 years from now as America looked back and say, 'How in the hell can that ever been allowed?'" The country's moved on, the American people have moved on," he said in his speech.
---
WEHO Mourns Loss Of Local Fitness Trainer
•
Gay West Hollywood is mourning the loss of popular Mansion Fitness trainer Jovin Raethz, 37, who was found deceased in a New York City apartment last month.  According to reports, GHB (Gamma-Hydroxybutyric Acid) was found in the apartment. Raethz was well known for his Max Phoenix Effect boot camp fitness classes.  A large portion of his clients are also known to be sober. Raethz's passing sparked several debates about drug use in the gay community.  The loss has also inspired touching tributes from those who knew and loved him, via social media.  He was a native of Faulkton, SD.
---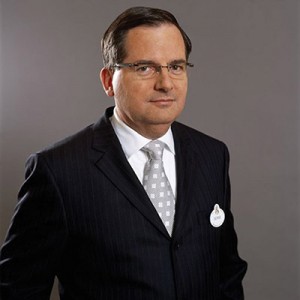 Disney Continues To Show LGBT Support
• Disney's recent decision to cut off donations to the Boy Scouts because the youth program bans gay adult leaders is only one of many examples where the entertainment empire has evolved in its support of LGBT communities, reports the Orange County Register. Disney now openly welcomes roughly 35,000 people from 44 states during Gay Days every October.  The event is partly sponsored by the Disneyland Resort's employee diversity group, PRIDE. Disney also offers employee benefits to same-sex partners. Last year, it signed a court brief supporting same-sex marriage and George Kalogridis, the head of Walt Disney World, is also openly gay.
---
Center Participates In MSM Drug Study
• The LA Gay and Lesbian Center is participating in a study led by the University of California and the city of Los Angeles, known as Project MASCULINE, which stands for "MSM and Substances Cohort at UCLA Linking Infections Noting Effects."  Hundreds of young HIV-positive Latino and African-America men are expected to participate. The results may determine how the participants' actions affect HIV transmission and the effectiveness of antiretroviral drugs in their immune systems.  Contact Risa Flynn at rflynn@lagaycenter.org to participate in this study.
---
WEHO's San Vicente Inn Heterosexual Makeover
• It's the end of an era. The infamous men-only San Vicente Inn, which has always been known as a raunchy, drug-infested bathhouse with its clothing-optional policy, is cleaning up its act. The new owner, the boutique hotelier Jeff Klein, plans to spend $30 million to transform the 29-room motel into a high-end mini resort. Klein told The New York Times that he has ended the clothing-optional policy and stopped advertising the place as gay-friendly.
The new San Vicente Inn is supposed to sum up West Hollywood's rapid gentrification to what some are calling a more inclusive future.