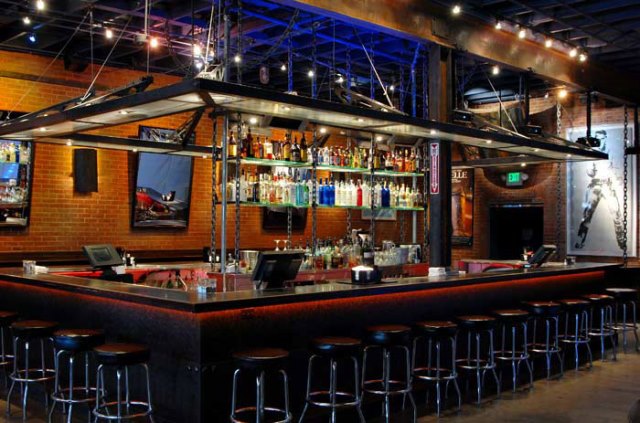 MJ's Bar in Silverlake in set to close at the end of March, according to the bar's Facebook page.  MJ's Final Weekend will be March 29th-30th.
The bar known for its array of outlandish theme nights with an homage to homo sleaze and a long list of sexy Go-Go dancers, announced that it will go out with a bang with "MJ's Final Dance Party Ever" on March 29.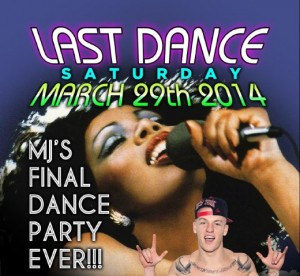 The VIP Closing Party is set for Sunday, March 30th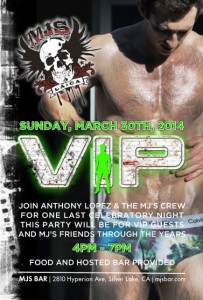 Rumors regarding the closure of the bar have circulated for several weeks.  MJ's replaced Woody's Hyperion–a former gay bar, but it is unclear whether the new establishment will cater to a gay-only clientele.  Rumors suggest a restaurant will replace this raunchy drinking spot where hipsters, leathermen, WeHo boys and everything in between, all mixed it up on the dance floor.
This is the fourth prominent gay bar to shut down in Silverlake.  The piano bar the Other Side shut down several years ago, as did Le Barcito, and there also used to be a leather bar called Detour on Sunset Boulevard.
To RSVP for MJ's VIP closing party, call 323-273-5567