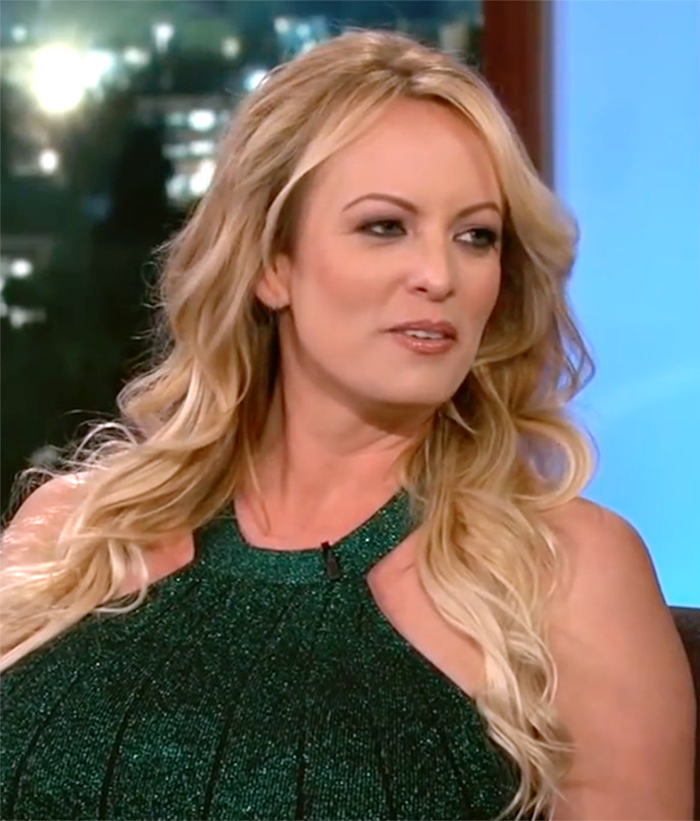 Laid There
"I laid there and prayed for death."
—Stormy Daniels on having sex with Donald Trump, on Jimmy Kimmel Live in an interview for her new book Full Disclosure, last month.
---

The Fight
"I believe in the fight for LGBTQ rights, and that any form of discrimination based on sexual orientation or gender is WRONG."
—Taylor Swift on Instagram last month, saying she was voting for Phil Bredesen a Democrat running for U.S. Senate in Tennessee against the Republican candidate, Marsha Blackburn.
---

So Sad
"That's so sad that somebody would still want to do that."
—Olympic figure skater Adam Rippon revealing he was called a "faggot" while holding hands with his boyfriend in New York City, in an interview with Attitude.
---

This Country
"In a time in this country when it is so divisive, this is such a beautiful thing." 
—The Voice judge Kelly Clarkson responding to an interracial gay couple's audition on the show. Jerome and Adam—aka "OneUp"—performed an amazing cover of Could It Be I'm Falling in Love.
---

Don't Leave
"They just don't leave you, they stay with you; that's one thing that always keeps you going." 
—Cher talking about her "pact" with her gay fans, in an interview with PrideSource.
---

Full Person
"Ladies and gentlemen, I, Luis Sandoval, I am gay, I am happy, I am a full person, respected, I think respectable, and I do not live in the closet, my family knows, my friends know, and I have a partner with whom I am happy."
—Univision personality Luis Sandoval on the morning television show Despierta America, on National Coming Out Day, last month. 
---

For Dignity
"The LGBTQ rights movement was born in NYC. Today, we're making history again in the fight for dignity and respect." 
—New York City Mayor Bill de Blasio in a tweet after he signed a bill last month that will allow the city's residents to change their birth certificates to reflect their preferred gender.