Absolutely Blocked
"There's tons of roles that I haven't got for lots of different reasons, some of them probably for not being a good enough actor, actually, or doing a lousy audition… But there were three or four big films, when I was successful, that I was absolutely blocked from, when the director and the other actors wanted me to be in the film, by a studio, just for the fact of being gay."
—Actor Rupert Everett In a Press Association interview, last month.

Wish They
"I don't know, my kids are too young, but I wish they were gay."
—Ricky Martin, in an interview with ABC last month, saying that being gay makes him "stronger," and that he hopes his children will be too.

Understand Us
"A lot of companies join in on the Pride celebration to show they're all-inclusive when they're really not. They don't research us. They don't understand us. They don't attempt to comprehend us."
—Pose star Dominique Jackson calling out Coach for misgendering her in their "Pride Ball" invite, last month. The company later apologized for its mistake.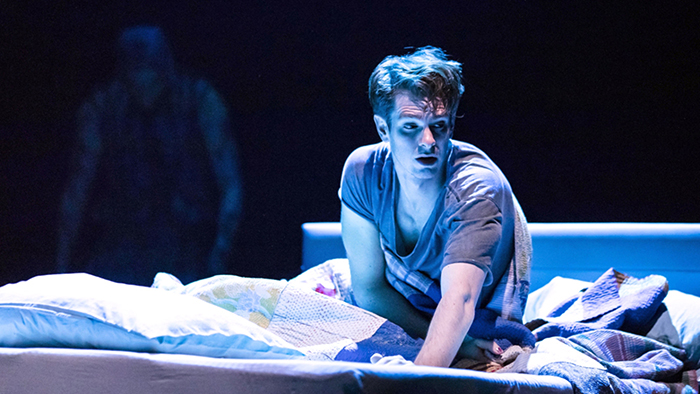 Live And Love
"I dedicate this award to the countless LGBTQ people who have fought and died … for the right to live and love as we are created to."
—Andrew Garfield, accepting the Tony Award for Best Lead Actor in a Play for his performance in Angels in America, last month.

Always Dreamt
"You're not crazy for thinking you're a girl. You are a girl. Everything you're going through now, everything is for a reason. And you're going to get through it. And you're going to be the person that you've always dreamt you're going to be."
—Laverne Cox on what she could have told herself growing up, to The Huffington Post.

Full Diversity
"In the past few years, Hollywood has made an effort to create and cast transgender characters in a more authentic way… However, we have a long way to go before the full diversity of the trans community is portrayed in film and TV." 
—Nick Adams, GLAAD's Director of Transgender Media & Representation, in an interview with Variety.

Moral Obligation
"Maybe it's TV's moral obligation to educate the masses and introduce them to characters from all different walks of life, that identify as all different types of things—including queer or trans and bi-racial. All these issues we're looking at right now, I think TV has been pushing in a good way."
—Adam Lambert in an interview last month with  NME.