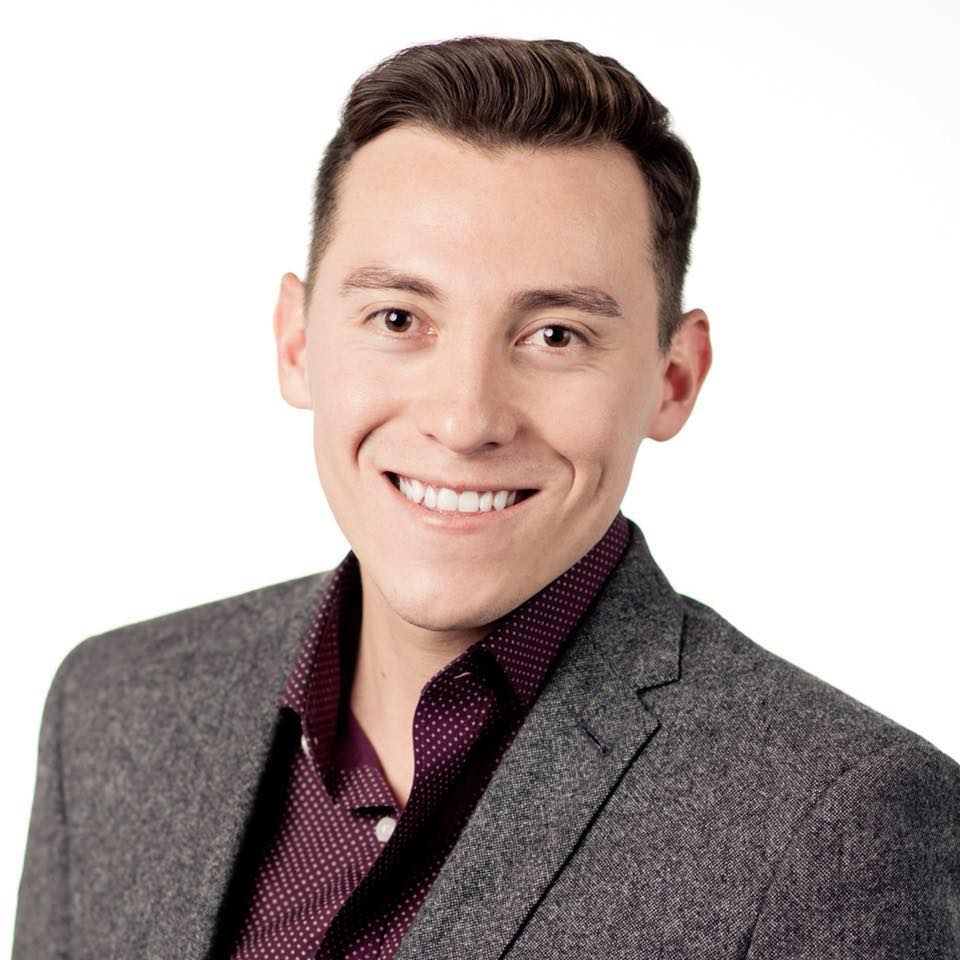 (Photo: Estevan Montemayor)
This week, the Board of Directors of Christopher Street West (CSW), the 501(c)3 non-profit that produces the annual LA Pride Festival and Parade, unanimously elected Estevan Montemayor as the next CSW Board President, effective immediately.
This leadership change comes on the heels of the recent announcement that Madonna Cacciatore will become the organization's first full-time Executive Director in more than a decade. Her tenure will begin on July 1, 2018.   
The change also comes on the heels of a recent story in WEHOville that revealed that CSW had granted an exclusive contract to secure sponsorships to former board president Chris Classen's business partner, Craig Bowers, a former CSW board member.  The contract appears to violate state law and its compensation method is a violation of ethical standards of the national Council of Nonprofits and Association of Fundraising Professionals, reports WEHOville.
"Thanks to Chris Classen's leadership over the past three years and the incredible work done by the all-volunteer CSW Board of Directors, this LA Pride Week 2018 – including the annual LA Pride Festival and Parade – is on track to be one of the most successful in decades," said Estevan Montemayor, the newly elected CSW Board President. "I look forward to working with Madonna and the entire Board to continue evolving our organization, create new and engaging programming, and grow our fundraising efforts while still being inclusive, transparent, and representative of our community in everything we do. That is at the heart of our mission."
This year's pre-Pride ticket sales are stronger than ever, reports CSW, thanks in part to the diverse array of artists, including two popular female headliners as well as a number of gay, lesbian, bisexual, and transgender performers across all of the LA Pride Festival's three stages. Corporate sponsorship revenue for the 2018 LA Pride Festival has already exceeded the prior year – and is on-track to reach a new all-time high for the organization. Revenue from the LA Pride Festival and Parade will be used to create new programs and events that aim to further CSW's mission. The organization's annual tax returns are published on the LA Pride website as they are made available. Following the 2018 LA Pride Festival and Parade, Montemayor and Cacciatore will lead an effort to engage community members and leaders in a review of CSW's programming, vendor relationships, and operations.
 Former Board President Chris Classen will remain on the CSW Board to transition his duties and share institutional knowledge with both Montemayor and Cacciatore.   
To purchase tickets to for this year's LA Pride Festival, LGBT Night at Universal Studios, or LGBT Night at the LA Dodgers or to register to walk in the annual LA Pride Parade, please visit lapride.org. To stay up-to-date on all things LA Pride, follow @lapride or #JUSTBE on Facebook, Twitter, Instagram, LinkedIn, and YouTube.