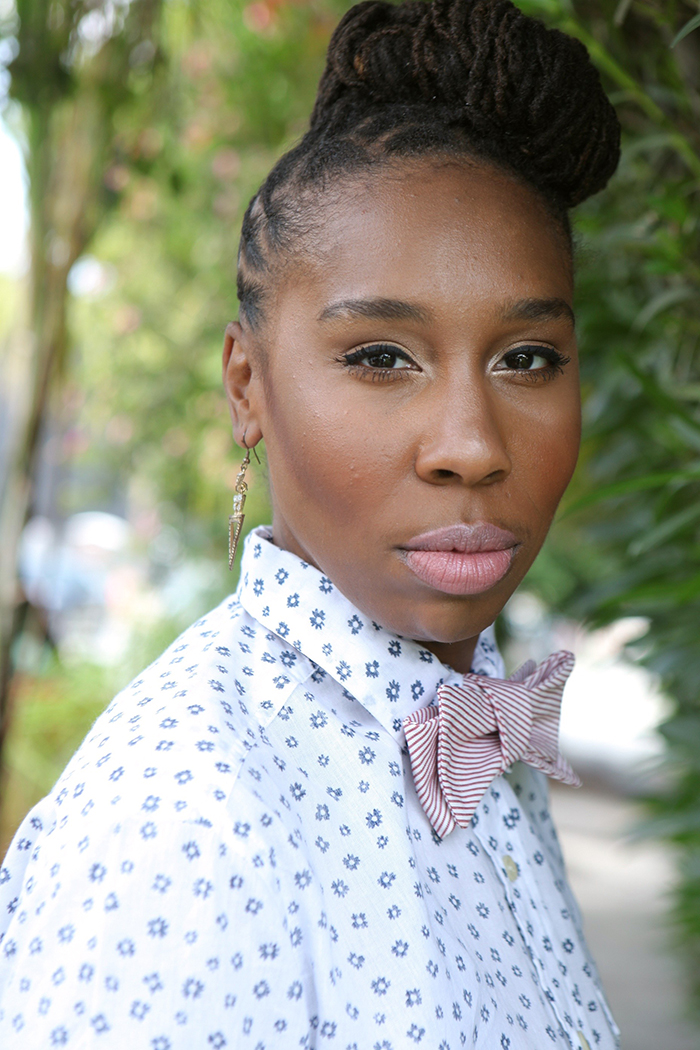 The Numbers
"Think about how many black people there are in Hollywood. It's a nice little number, especially, we're growing now… Think about how many out gay black people there are in Hollywood. You can count them on one or two hands. The numbers don't add up." 
—Writer and actress Lena Waithe, last month on The View, calling on fellow queer people in Hollywood who haven't come out to step up and be visible. 
---
Be Unafraid
"I remember making the choice to be unafraid… I made the choice to not care what others thought of who I was. I was going to be truly me."
—Olympic figure skater Adam Rippon upon receiving the Human Rights Campaign's Visibility Award last month.
---
Cut A Path
"He has helped cut a path for young people to see that being your true self is the best way to live."
—Olympian Gus Kenworthy, presenting the Human Rights Campaign's Visibility Award to Adam Rippon, last month.
---
Starts Conversations
"[My brother] came out around the same time we started filming… I think the strength of a film like this is that it starts conversations, and I hope that it can do that for more people."
—Actor Nick Robinson, star of the gay coming of age film Love, Simon, in an interview on Ellen.
---
Idea Of Myself
"A lot of the trouble was self-shame. I do believe a system of power, of patriarchy, of masculinity did impact me… The greatest difficulty I found was that it didn't match my idea of myself." 
—Actor Joey Pollari (Love, Simon) on coming out, in an interview with The Advocate.
---
A Positive Thing
"The fact that this has a character whose gayness is way down the list of things that are most important about him is a positive thing."
—Actor Alan Cumming, the first openly gay lead character in a network drama, on CBS' new series Instinct, in an interview with Seth Meyers on Late Night. 
---
I'm All Down
"I don't think I have a bisexual or gay bone in my body, but I don't know! Who knows?! I'm all down for experience—not against it whatsoever—but I've never been there before." 
—Kendall Jenner, daughter of Caitlyn and Kris, in an interview with Vogue last month.