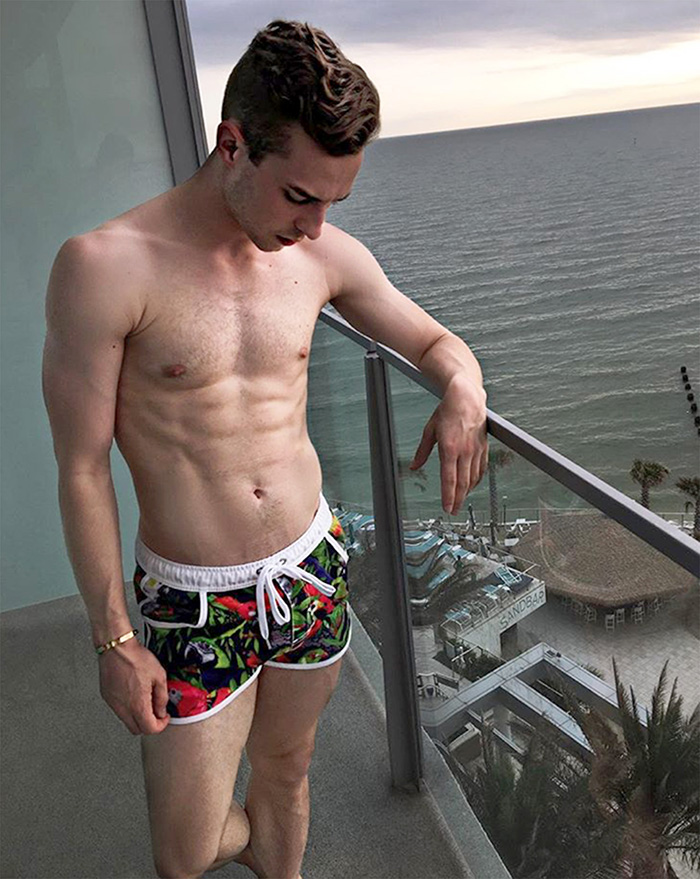 Somebody Like Me
"I won't go [to the White House] because I don't think somebody like me would be welcome there."
—Gay figure skater Adam Rippon, heading to Pyeongchang, South Korea for the Winter Olympics this month. Traditionally athletes representing the United States at the Olympics visit the White House and president before the event.
---

The President
"This is CNN Tonight. I'm Don Lemon. The president of the United States is racist." 
—Gay journalist Don Lemon, telling it like it is, after President Trump called Haiti, El Salvador, and African nations "shitholes."
---
I Am Learning
"I am learning that a good role isn't the only criteria for accepting a job,"
—Timothée Chalamet (Call Me By Your Name) announcing on Instagram that he will be donating his salary from his work on the upcoming Woody Allen film A Rainy Day in New York to Time's Up, the LGBT Center in New York and RAINN, an anti-sexual violence organization.
---
Hold A Mirror
"Even as we stand with victims of abuse and misconduct, we must also hold a mirror up to ourselves."
—Vogue editor Anna Wintour on  cutting ties with fashion photographers Mario Testino and Bruce Weber amid allegations of sexual misconduct.
---
Joy And Shock
I'm still trying to process it… It was both joy and shock."
—Helen Grace James, a 90-year-old lesbian,  on winning her campaign to see her expulsion from the military for being gay changed to an honorable discharge.
---
Different Time
"That was a different time in my life."
—Antonio Sabàto Jr., currently running as a traditional "family values" Republican candidate for Congress, on playing gay characters in movies in his past.
---
He's Better
"Mike Pence and ISIS are both homophobic, but Mike doesn't throw gay men off the roof—so he's better."
—Bill Maher on Real Time With Bill Maher on HBO, discussing degrees of homophobia.