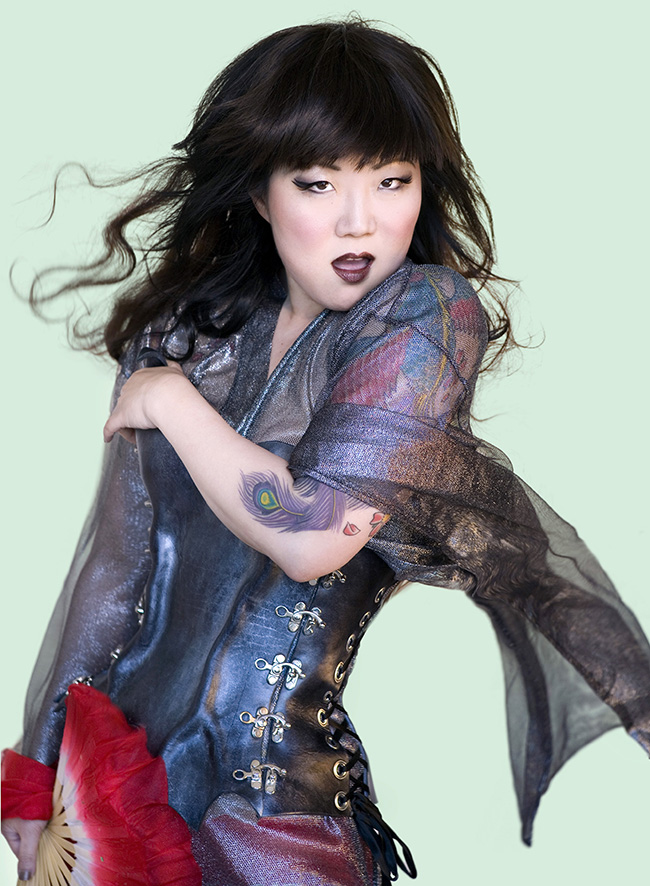 VALID SEXUAL
"Bisexuality gets really glossed over. There's this suspicion within the LGBT community that we're not actually permanent members and that bisexuality isn't a valid sexual identity… For some reason we don't get the same respect or attention as the rest of the LGBT community… For me it's a way of life and it has its own identities and archetypes but in mainstream culture bisexual women are very fetishized. It's very different for bisexual men. Bi men are essentially invisible."
—Margaret Cho, in an interview with SheWired (www.shewired.com). Her PsyCHO stand-up tour kicks off this month. For info visit www.margaretcho.com.
ROBBING HER
"I came out to my mother first [as transgender], and I felt a lot of guilt with that. She had two sons already, and I felt like I was robbing her of her only daughter."
—Transgender model Aydian Dowling in an interview on "The Ellen Show" last month. He went on to say that he was afraid to come out to his father, fearing that his identifying as trans would damage their relationship. It took Dowling's marriage to his current wife for his father to fully come around.
GREAT LOVE
"He's probably a Republican, which I certainly am not—I'm an extremely liberal Catholic. But I'm also a husband and a father, and a grandfather and a great-grandfather, and I have great love and affection for people in the gay community."
—Martin Sheen on playing a gay character in the Netflix series "Grace and Frankie." The comedy series stars Jane Fonda and Lily Tomlin as two women left abandoned when their husbands Robert and Sal, played by Sheen and Sam Waterston respectively,  declare their love for each other.
WITHOUT FEAR
"Ideally I would like one day for sexuality to be as unimportant and uninteresting as hair colour, or eye colour or even just gender in general. One day it will get to that. But until it is easy for sports people to come out without fear of persecution or fear of lost sponsorship income and stuff like that, or fear of being comfortable in the team environment, I don't mind attention being brought to my sexuality in the hope that it might make other people feel more comfortable … in being comfortable enough about who they are in their sporting environment."
—Australian gay diver Matthew Mitcham in an interview with Sydney Morning Herald.
DIFFERENT MEN
"I have two boys and I cannot bring different men every day into my house."
—Singer Ricky Martin in an interview with "The Sun" about life as a single gay dad. Although Martin, 43, is now single and ready to mingle, he says that fatherhood is his first priority.
ISRAEL CAN
"I think that the state of Israel can learn from Ireland, that just recently, in a referendum, approved gay marriage. I think that in the state of Israel, given the awakening that's happening, it's important for there to be a city that says 'here, a person can live their life.'"
—Tel Aviv Mayor Ron Huldai coming out in support of same-sex marriage and urging Israel to do the same.
ALL IT'S EVER
"In 22 years, Ireland has gone from a nation where simply being LGBT was against the law to a nation where the people resoundingly stand for equal rights… It's about love. It's about equality. It's about dignity. It's about our most cherished values. That's what this is about—it's all it's ever been about.
—Vice President Joe Biden in an op-ed in The Advocate, last month.